Now that the carcass is finished, time to install the draws.
I didn't use traditional draws and decided to use steel full extension ball bearing draw runners. The benefit of using full extensions is that you get to pull the draw all the way out to expose the whole draw rather than 3/4 of the draw if you were using traditional methods.
The other thing is that with traditional draw runners, the issue of draws sticking is always present. With the aid of ball bearings, steel runners always make it a smooth action.
One of the issues with this cabinet is that it is very top heavy with only a narrow distance between the two legs. If I'm not careful, it can topple over quite easily when your pulling out the drawers.
I took the top off so that I had easy reach around the draws to put in the screws.
I love the way the timber grain flows and it looks like a stone deposit. Too bad the false draw fronts will cover up this detail.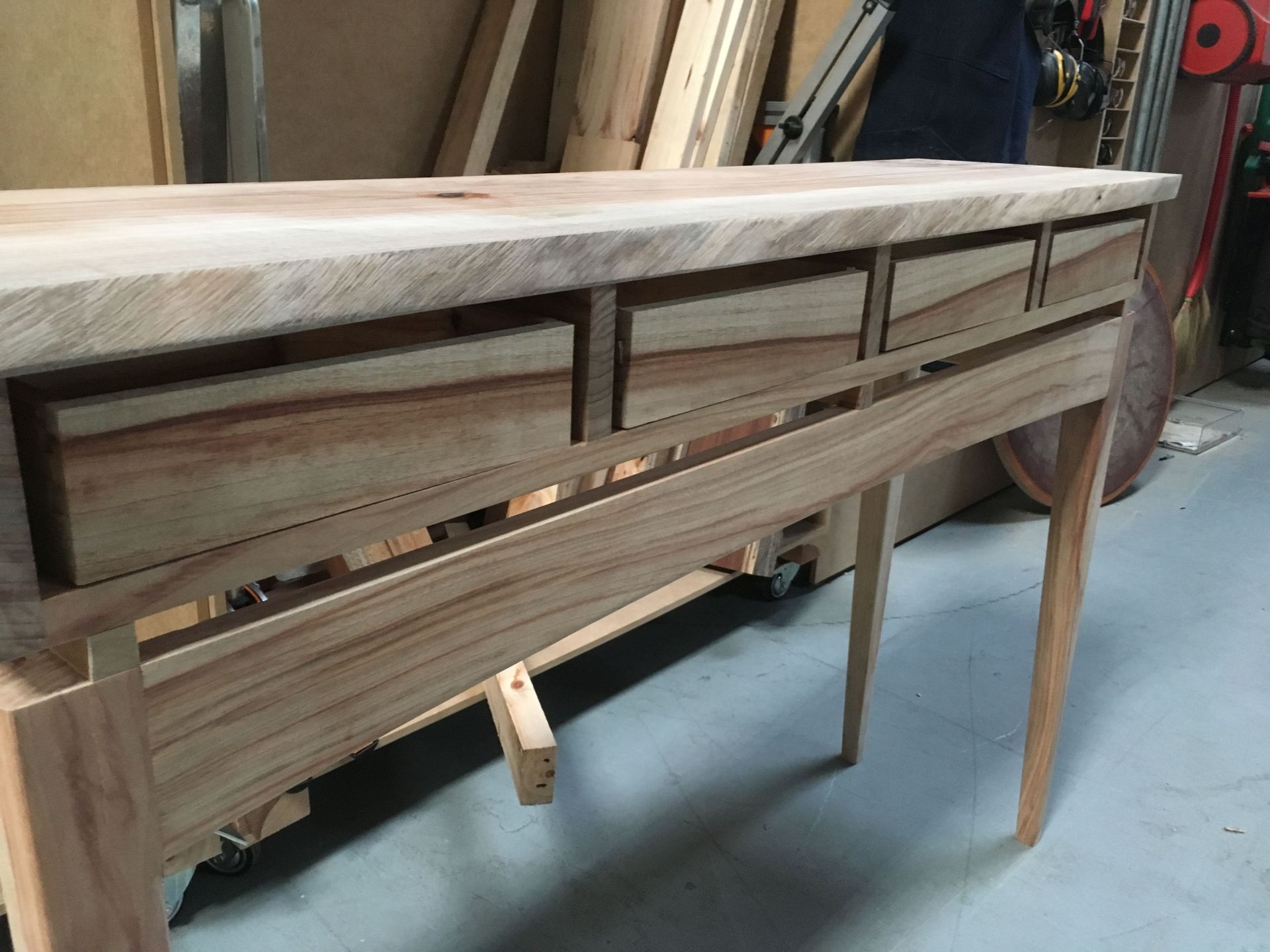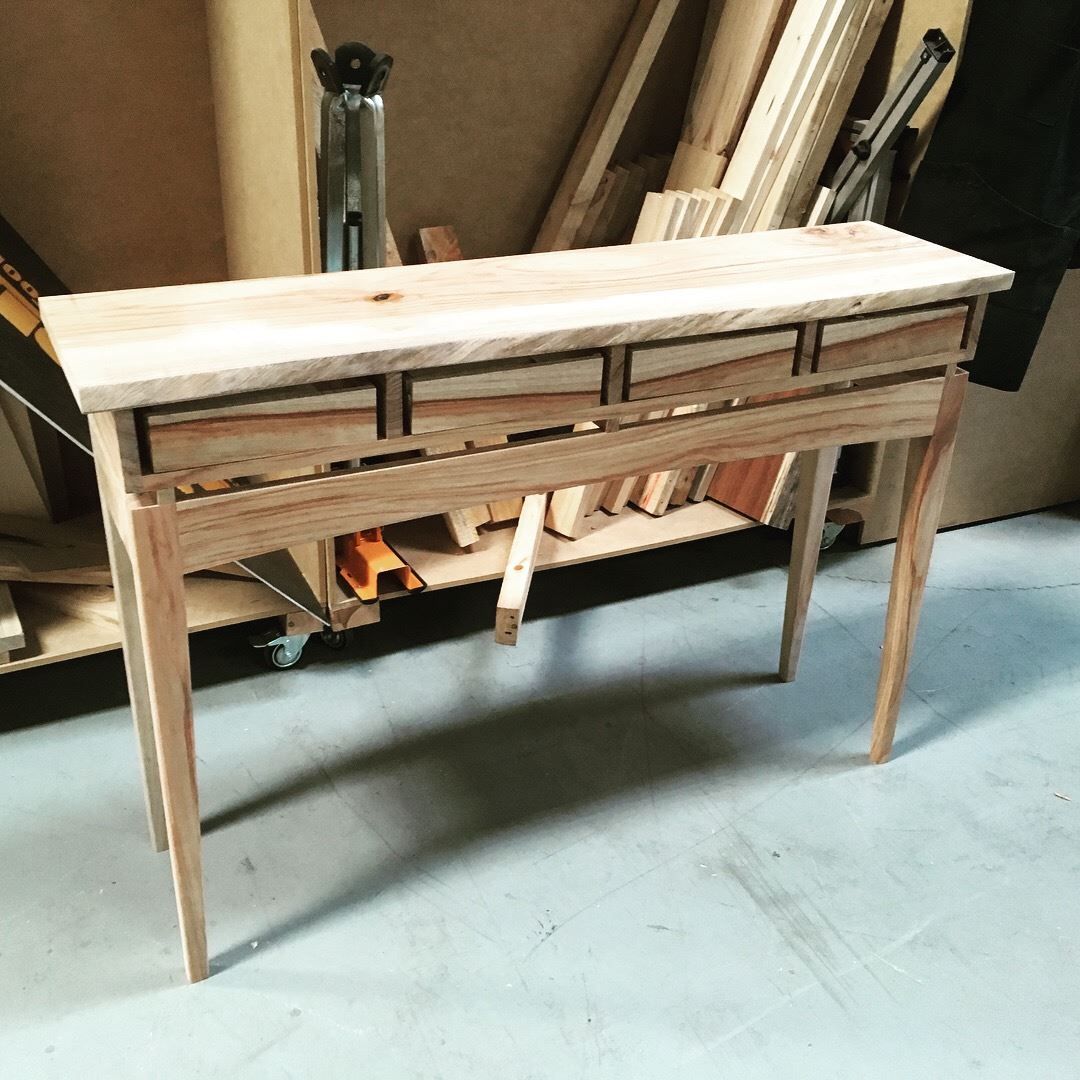 This is the cabinet after the false draw fronts have been installed.
I book matched a crotch piece which I cut down to 12mm thick as the draw fronts.