So I finished up the hall table and delivered it to my Auntie before Christmas.
We decided to use commercial pulls rather than me turn up 4 round pulls.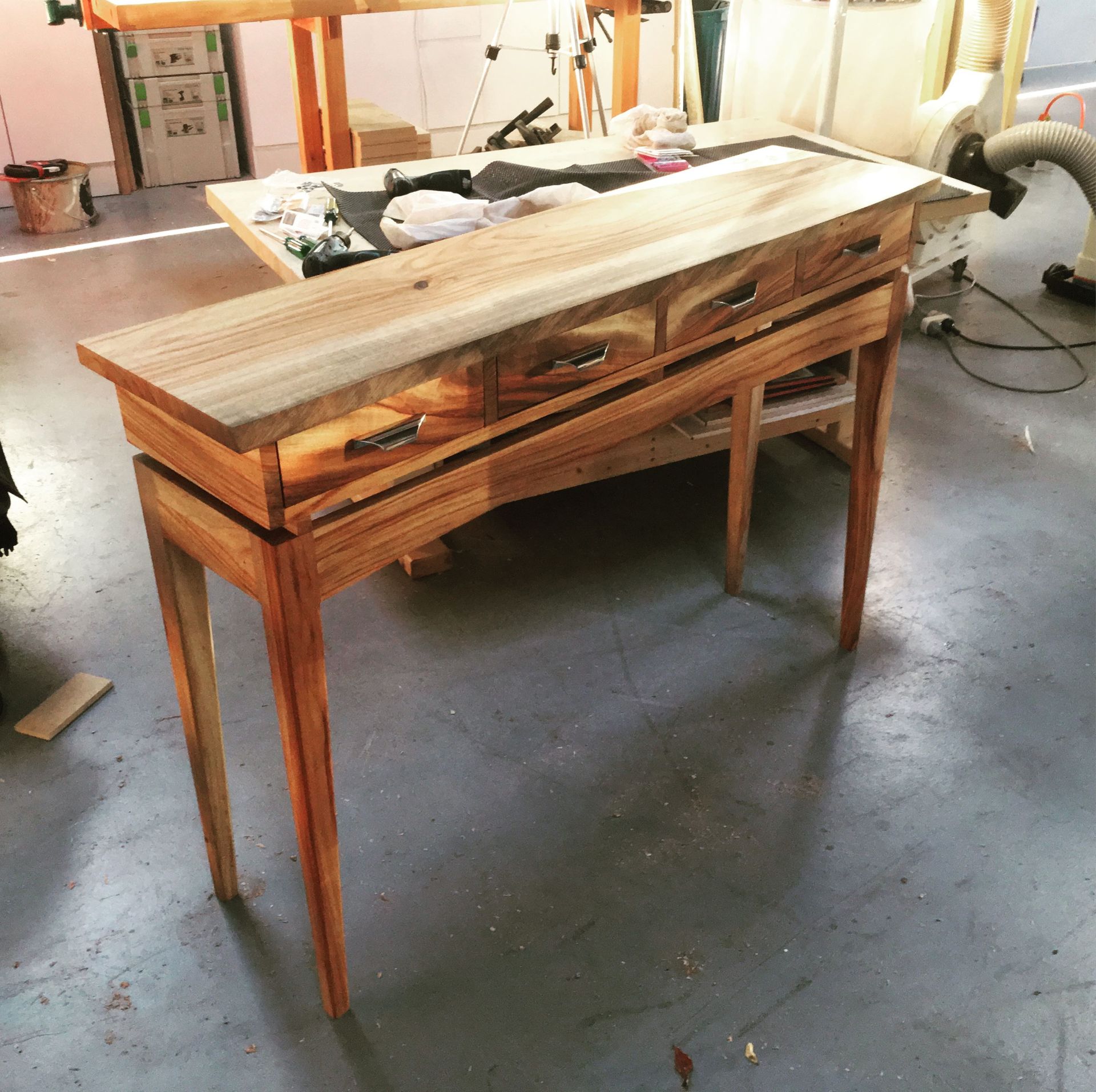 Some people do not like, but my Auntie loves it - and that is all that matters. As you can tell by the last pictures, were an Asian family by our choice of footwear.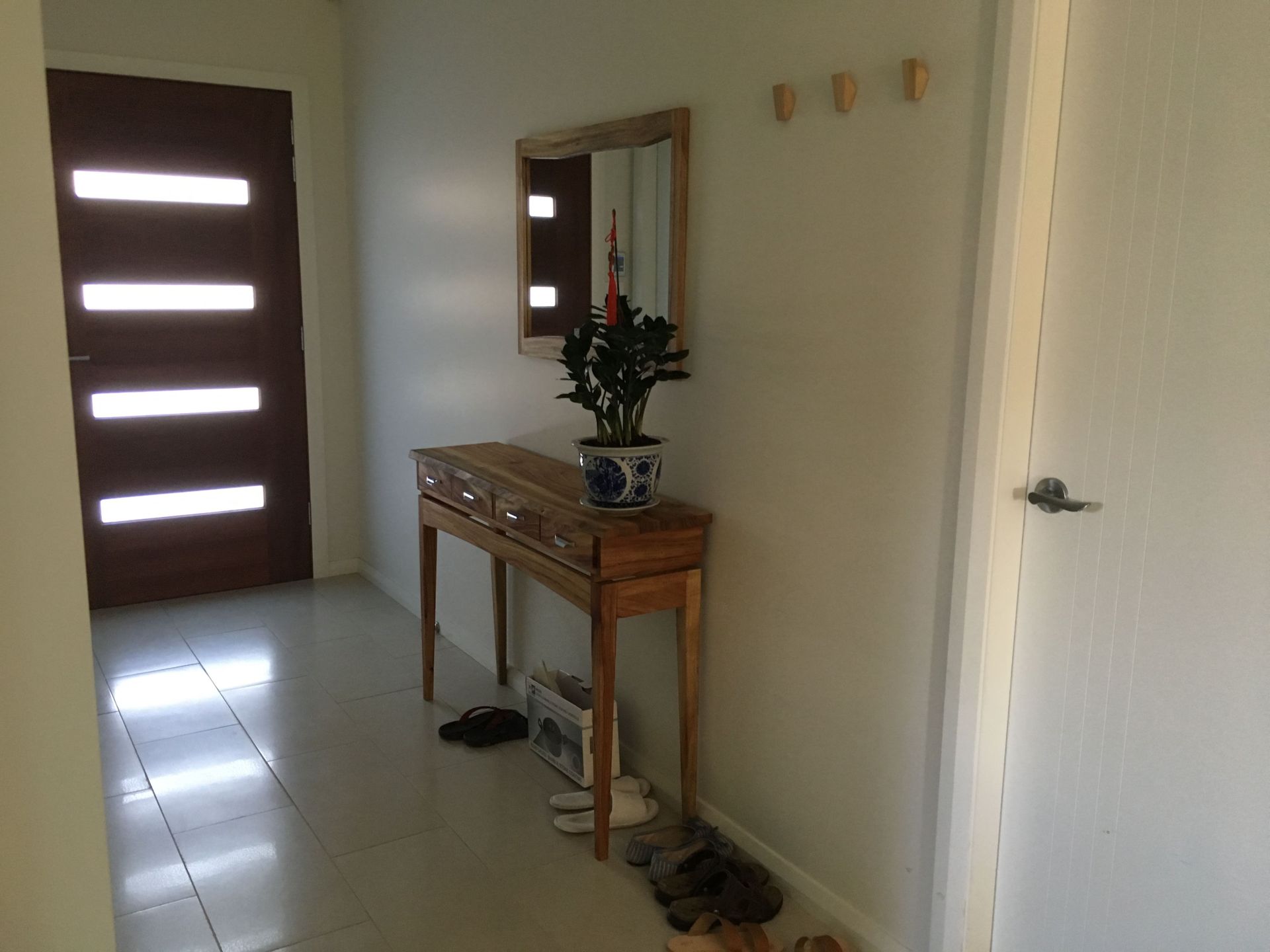 I also made up a natural edge mirror to go with the entry / hall table.