Huon Pine Hollow Vessel
Author: David Lim Date Posted:29 June 2016
---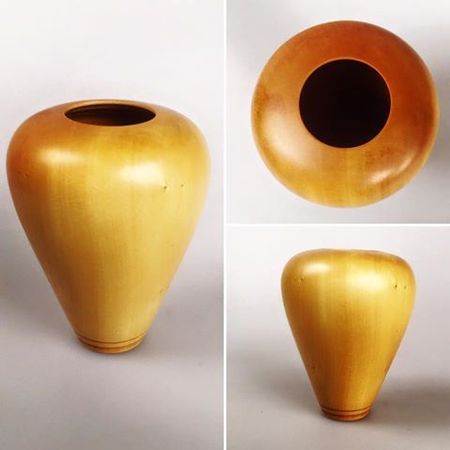 This vessel is 100mm high and about 80mm at it's widest point. Huon Pine is wonderful to turn and gives out a marvelous smell. Its like putting a hot knife through butter.
I started with a 100mm x 100mm x 150mm long turning blank.
I turned the square blank to round with a Spindle Roughing Gouge
I then used both the roughing gouge and a skew chisel to shape the outside of the vessel.
A drill bit was used to start the hollow out, then used a spindle gougle to hollow out the center and a swan neck hollowing tool to get behind the lip.
Was a easy project and taught me some good foundations for turning a hollow vessel.
---
Leave a comment