Timberbits - Helping you create with wood.
We are a small operation specialising in servicing the needs of woodturners and woodworkers in Australia and around the globe. With a small team of friendly staff we are ready to help you with your woodworking needs. Orders can be placed over the phone, online or you can pop into the shop to make your purchase.
We have set up a woodworking space Timberbits Wood School which is able to facilitate regular and short-term woodworking classes. Our mission with the Wood School is to share the joy of woodworking with as many as possible and to be a place to learn a new skill, build a project or simply make some saw dust with our growing community.
Our workshop is state of the art with premium brands such as Festool, Vicmarc, Tormek and Felder machinery. All of our courses are taught by instructors who are specialists in that particular field in woodworking. Instructors include David Lim, Simon Begg, Matthew Dwight, and many others.
We have designed classes for all levels from the beginner through to the advanced woodworker with safety and an atmosphere of enjoyment at the forefront of every class.
This business started accidentally. Before Timberbits, Woodturning tools and consumables were expensive and the range was limited. Most woodturners purchased their goods from overseas, especially from the USA and the UK.
Timberbits has been able to extend the range of pen kits and turning tools in Australia by directly sourcing from the USA, the UK, China and Taiwan. This result has meant we are able to supply an extensive range of products at competitive prices. We are still the sole importers of Australiana series Executive Sierras, Streamlines and Elegant Beauties.
We understand the importance of quality, longevity of handmade pieces and durable platings. We are proud to offer kits made in Taiwan plated in Gold Titanium, Rhodium and Platinum - the best plating you can get in pen kits. All the pens featured on this website have been made by David Lim, the Founder of Timberbits.
We also understand the other side of pen making - the person who does it for fun, the beginners who likes to work within a budget, the retiree who has to live within a small fixed income but loves making pens. David still makes hundreds of slimline for fundraising events and inexpensive gifts. Price is important - get the biggest bang for your buck. We are not a pen kit seller who thumbs their noses at cheap "made in China" kits. We believe they too have a place in the marketplace.
From a humble beginning of only selling pen kits, we are now the leading Australian retailer of multiple brands including Vicmarc, Festool, Hamlet, Milescraft, WoodRiver, Cactus Juice, just to name a few.
As you can probably sense, we are passionate about the craft. We hope some of this passion rubs off on you and you create wonderful handmade pens that you can share with the world.
Our Teaching Team
Matthew Dwight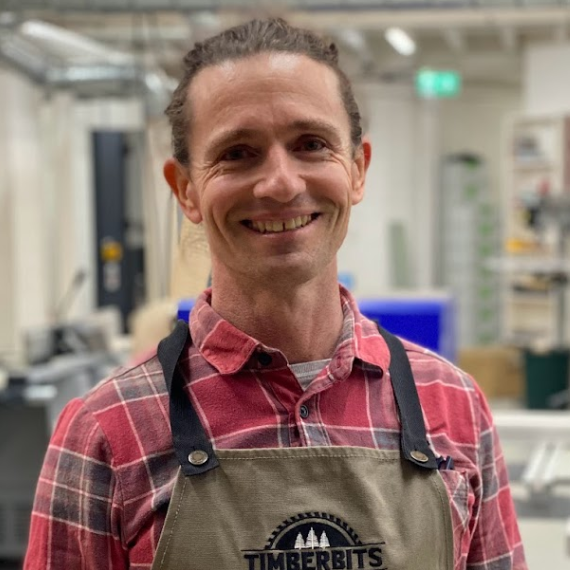 Matt is a respected Industrial Arts teacher with over 25 years of experience teaching in NSW Public Schools. He has had particular success with students at his current school Pennant Hills High. Under Matt's guidance, students have achieved consistently well-above state average results in Industrial Technology in the NSW Higher School Certificate. Students have achieved both 1st and 2nd place, with a number of students achieving results placing them in the top ten in the state.
Learn more about Matthew here.
David Lim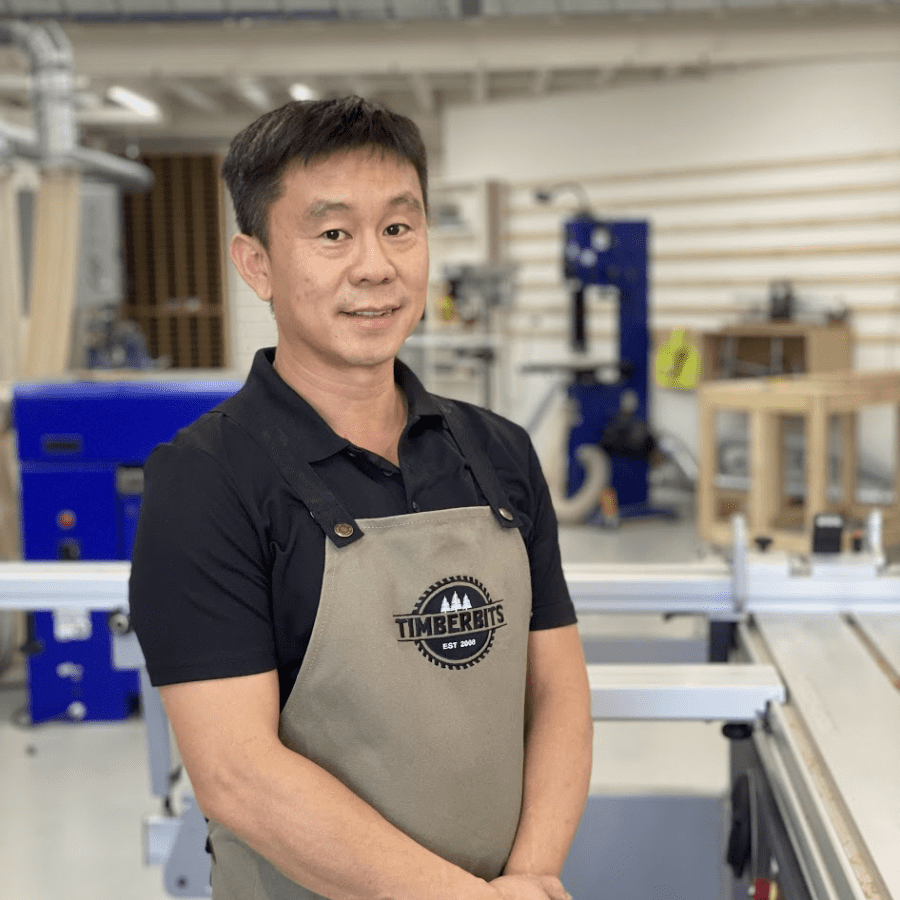 David is the founder of Timberbits. Having sold the business, David now spends his time making pieces for sale at wood galleries and teaching at Timberbits. David is our expert Pen and Box maker, he has made thousands of boxes and over 30,000 pens. He also co-ordinates all the courses being run at Timberbits. His passions are Woodworking, Fishing and Travelling the world.
Learn more about David here.
Simon Begg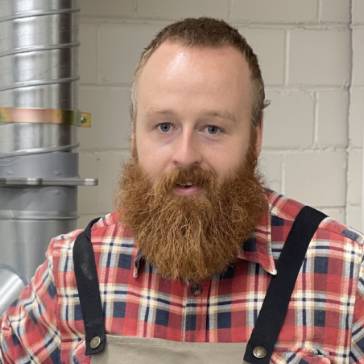 Simon is a young Australian woodworker from Sydney who found his passion for timber at a young age. Throughout school he excelled in Industrial Technology, finishing high school with a rank of 2nd in the State. He completed his cabinetmaking apprenticeship working for Stephen Pemberton Fine Furniture and Covemore Designs in Seven Hills. While completing his trade, Simon spent most of his time in his shed making pieces for customers and competitions, regularly winning awards at agricultural shows.
Learn more about Simon here.
John McDonnell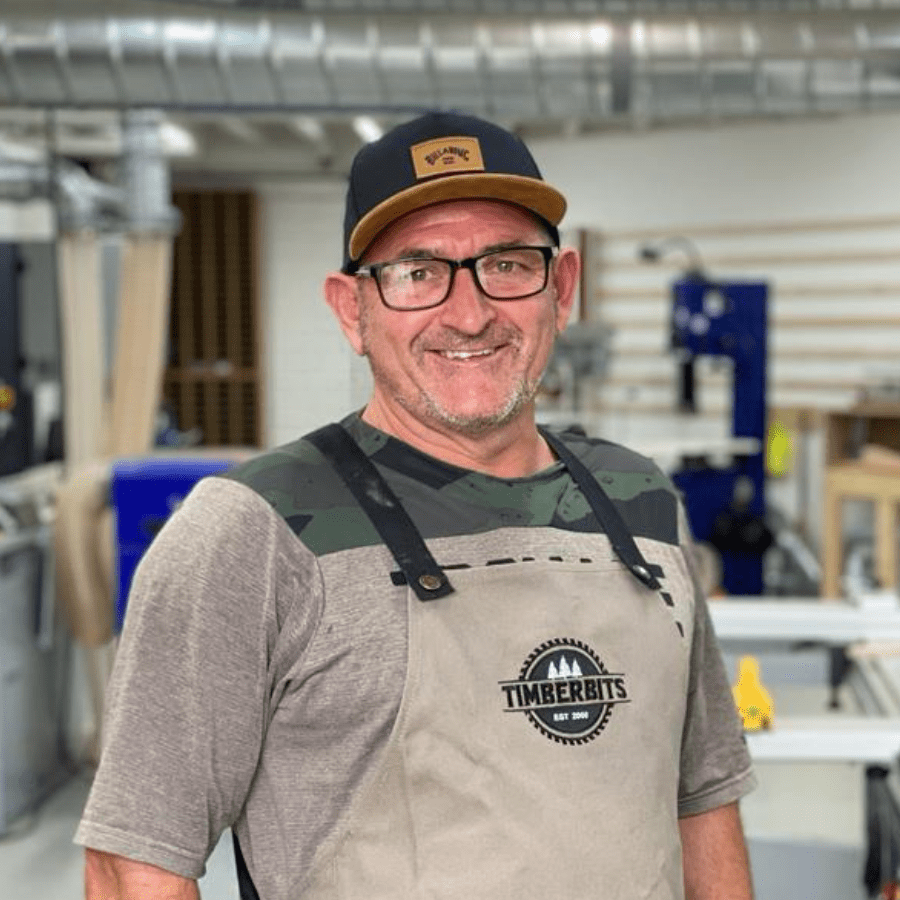 John completed his initial teaching Diploma training and then spent a few years in the Timber industry before re-entering the education sector, the experience in the industry focused on wood machining practices.
Since then John has spent 31 years in the High School education area and has concentrated on the Stage 6 Industrial Technology (Timber and Furniture) Course. This has been the catalyst for John exploring a range of techniques and projects, extending from "hollow timber surfboards" to "12 string acoustic guitar" and other acoustic concepts.
Learn more about John here.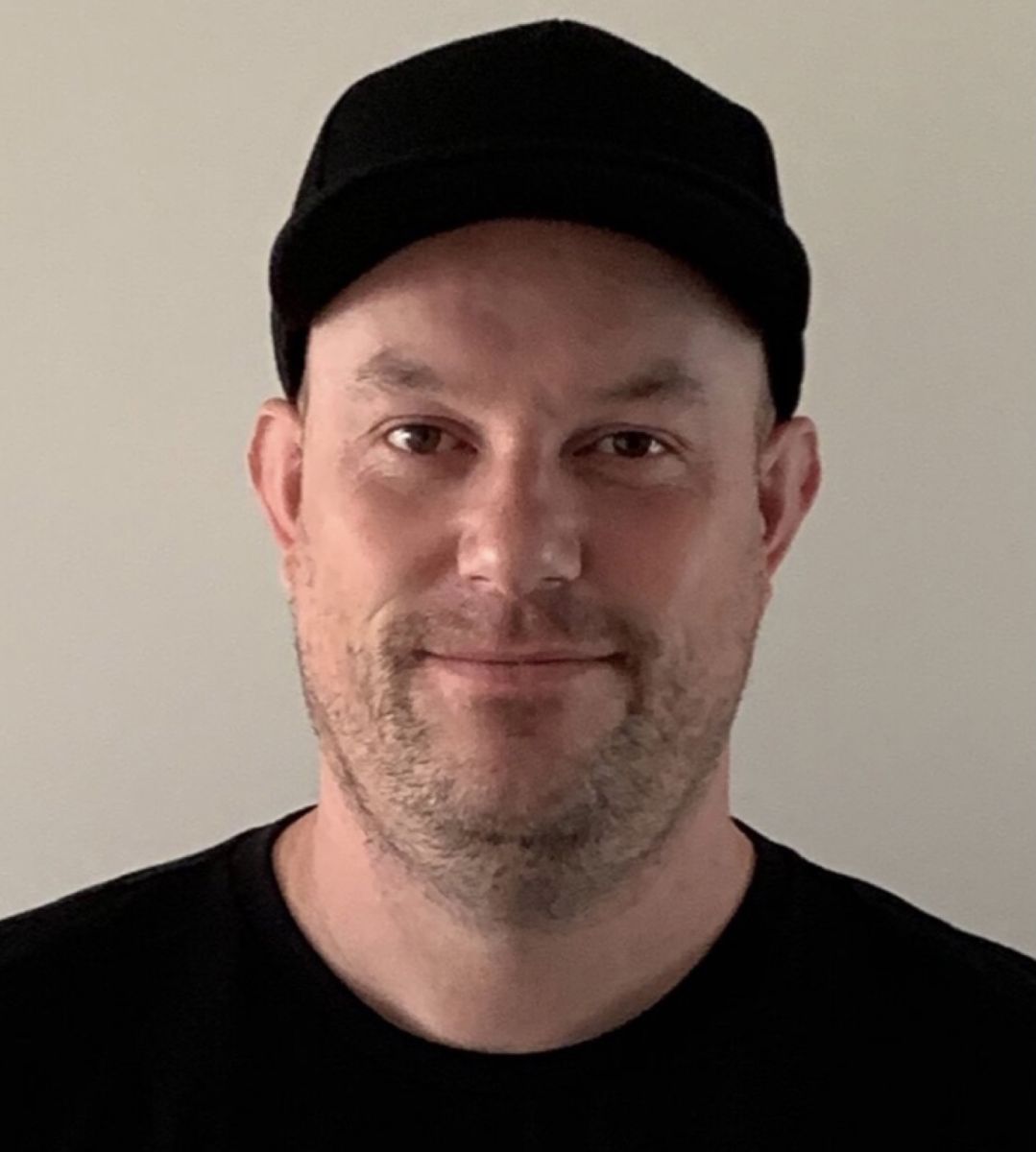 In 2016 Mark studied Certificate IV in Furniture Design and Technology (Fine Furniture Making) at Sturt School for Wood in Mittagong NSW.
After graduating he remained at Sturt working from the resident workshop. During this time Mark was given the opportunity to teach the part-time Woodworking program on casual bases and in 2018 he was the Sturt School for Wood Course Coordinator.
He then moved to Melbourne finding a great balance between working as a Furniture Designer/Maker and teaching open classes at the Melbourne Guild of Fine Woodworking.
Learn more about Mark here.

Nick began his career in the timber industry by undertaking a cabinetmaking apprenticeship after developing a love for working with wood during high school. He went on to study Fine Furniture Design and Making at Sturt School for Wood.
Now a high school Industrial Arts teacher, his aim is to share his knowledge and skills to help others find their passion for working with wood.
Learn more about Nick here.

After many years working for all the major theatre and live entertainment companies as a stage manager, production manager, prop buyer and maker, set builder, and theatre technician, I started Eliza Wood Co in 2020 to work on my own designs.
I make sculptures and architectural pieces, fine furniture and lighting, using complex techniques. I also do antique furniture repairs and refinishing.
I am influenced by my experiences in the theatre design world, using texture, colour and lighting to tell a story.
Learn more about Eliza here.
Timberbits
6/8 Wilmette Pl
Mona Vale NSW 2103
Timberbits Operations Pty Ltd - ACN 641 061 770, ABN 18 641 061 770
Timberbits Operations Pty Ltd - trading as Timberbits
NSW Department of Education Vendor ID 100313373