I was ask by my Auntie to make her a natural edge piece for the new house she had just built. With a open brief - there only requirement was to have a natural edge - no mention of table, no mention of draws, width, length, timber - nothing. It only had to include a natural edge.
I asked her where she wanted to place the piece and it was by the front entrance of the house.
So this is my process of making her a piece.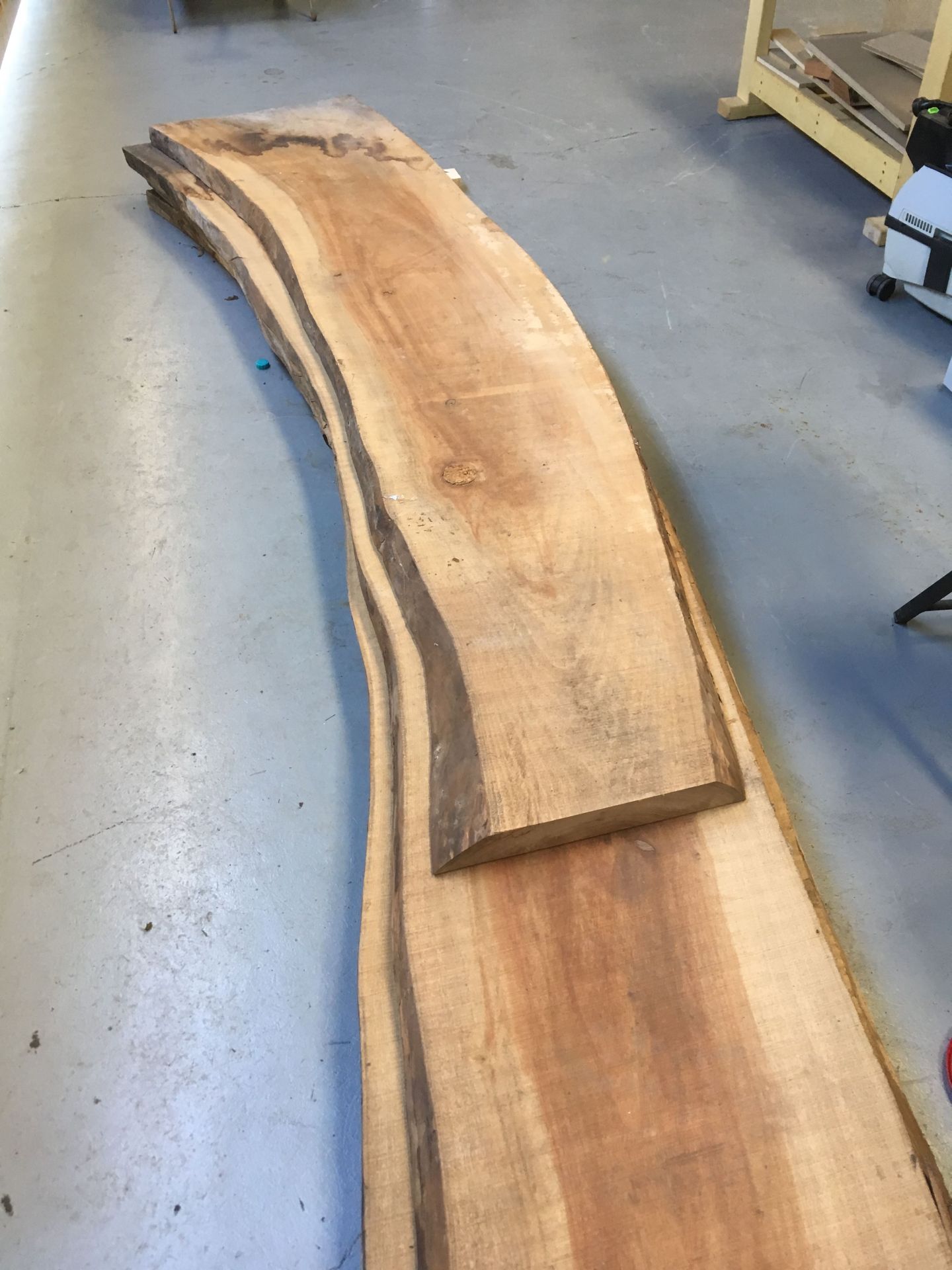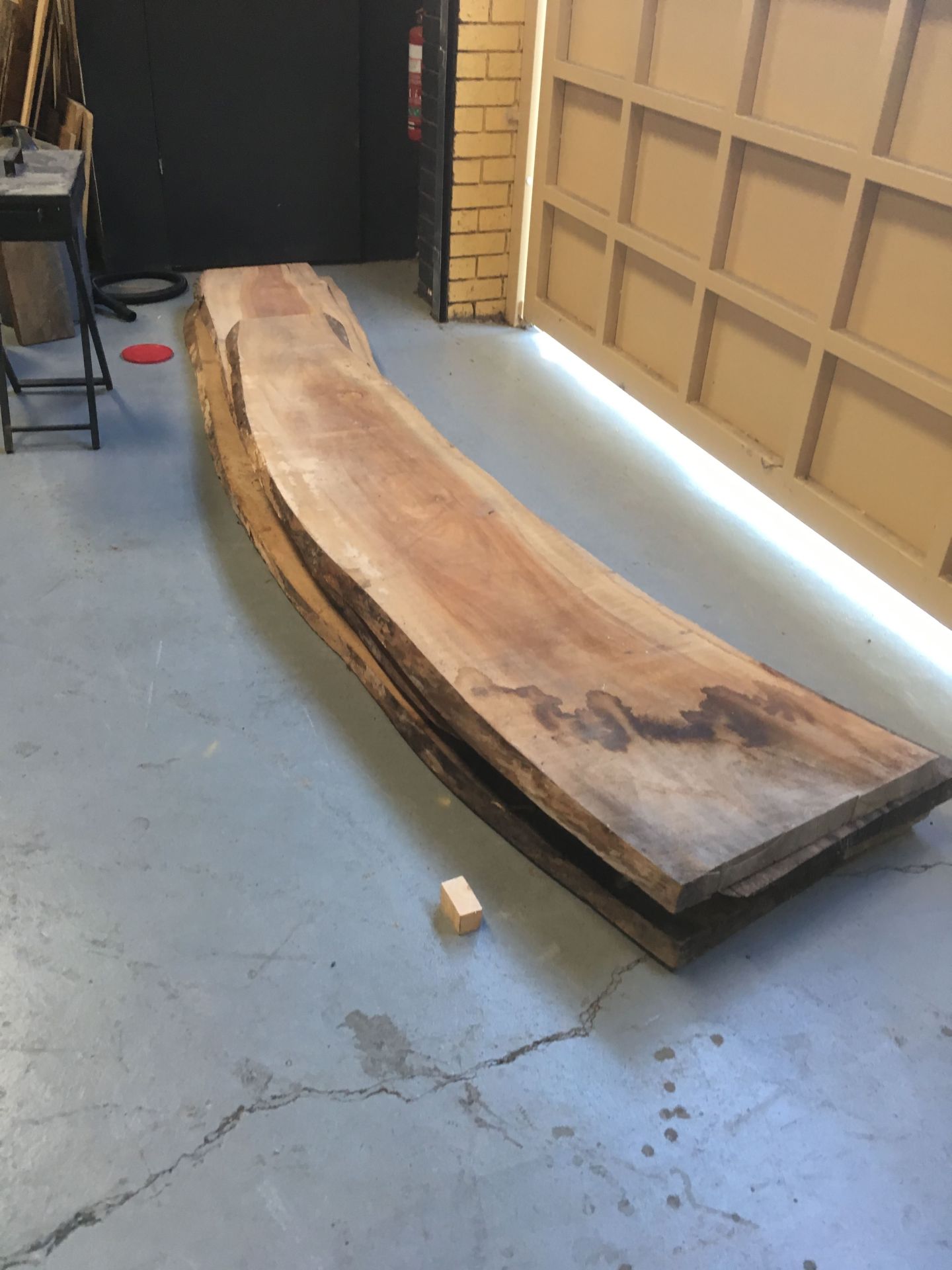 Its starts off with some slabs of Camphor Laurel. I purchased these slabs over 8 years ago and have left to air dry for all these years. I didn't buy them for this project - I just buy nice pieces of woods to someday make them into something special. I like Camphor Laurel because it cuts like butter and is easy to work, but more importantly I love the natural smell of the wood. Camphor Laurel is a highly prized timber in Japan and China where the tree originates from.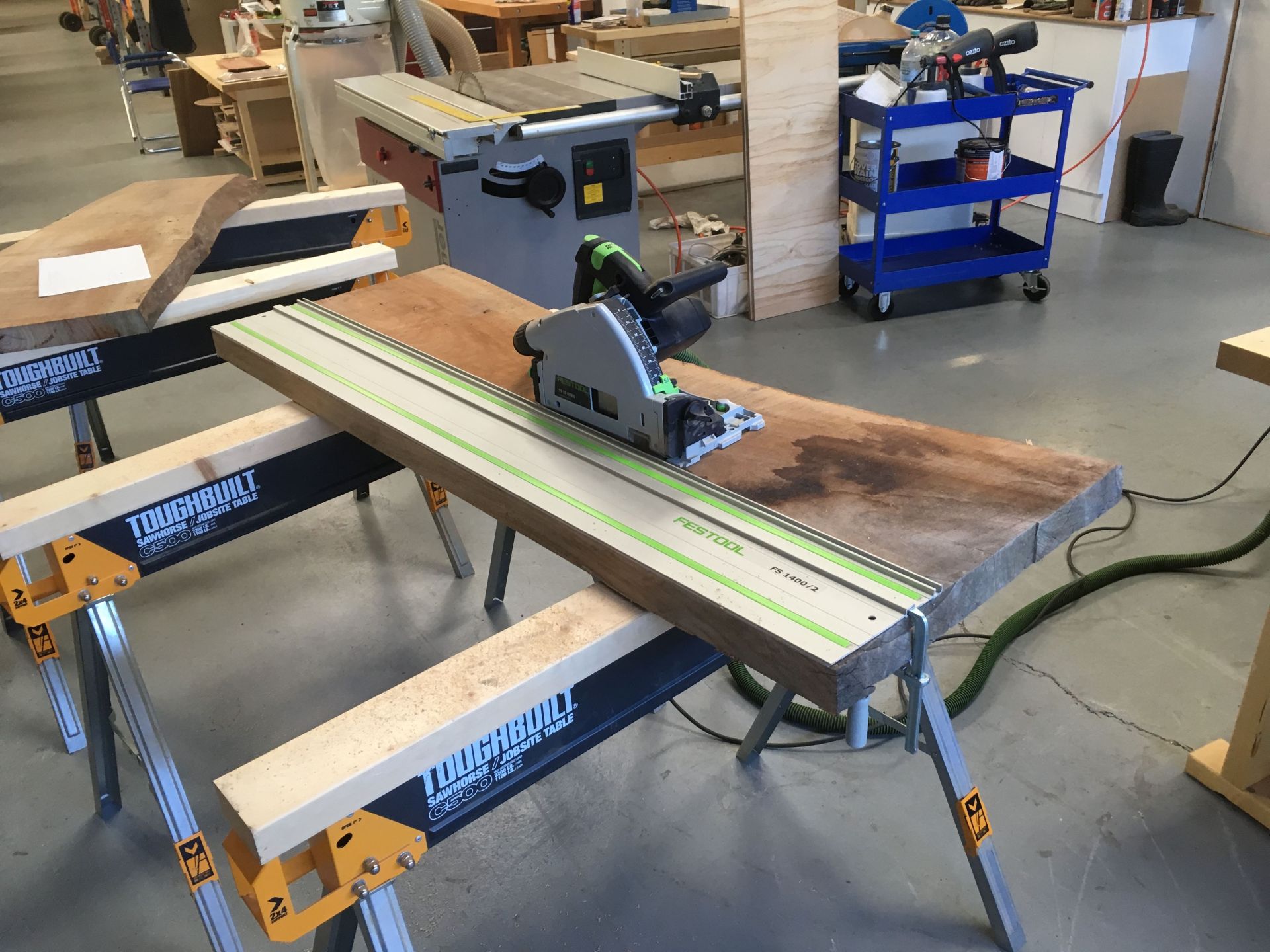 I use my Festool Track saw to break down the slab into manageable bits. The slab thickness is 50mm. I didn't take the cut in one pass, I clamped down the track down with the clamps and cut the 50mm over 3 passes. I love my track saw and wonder how I ever did without it.
When your using the Festool Track Saw, you really should over hang the track about 200mm on each end of the timber. This track that I am using is too short. It didn't really bother me this time around because I am just rough cutting the wood into smaller more manageable pieces.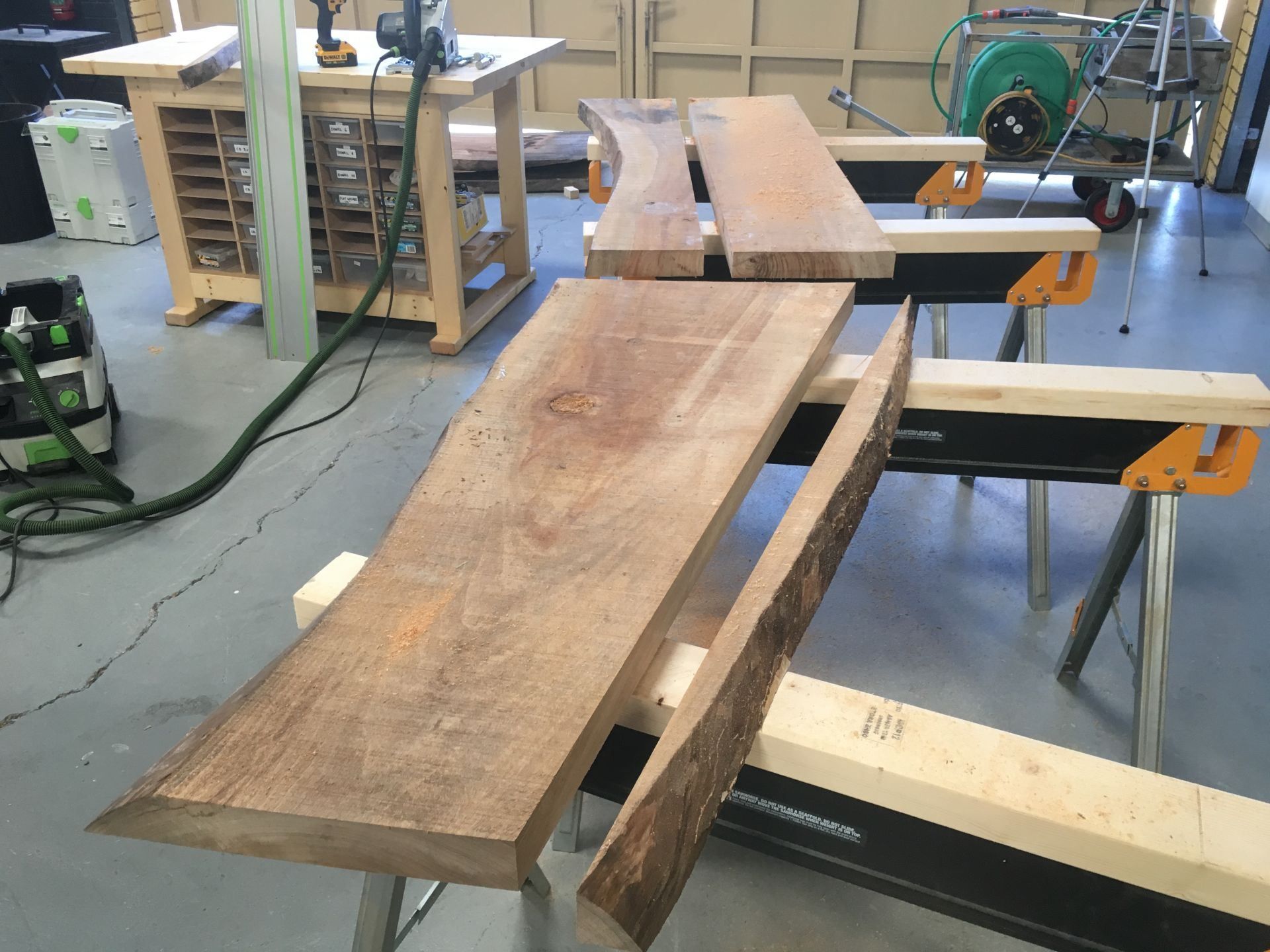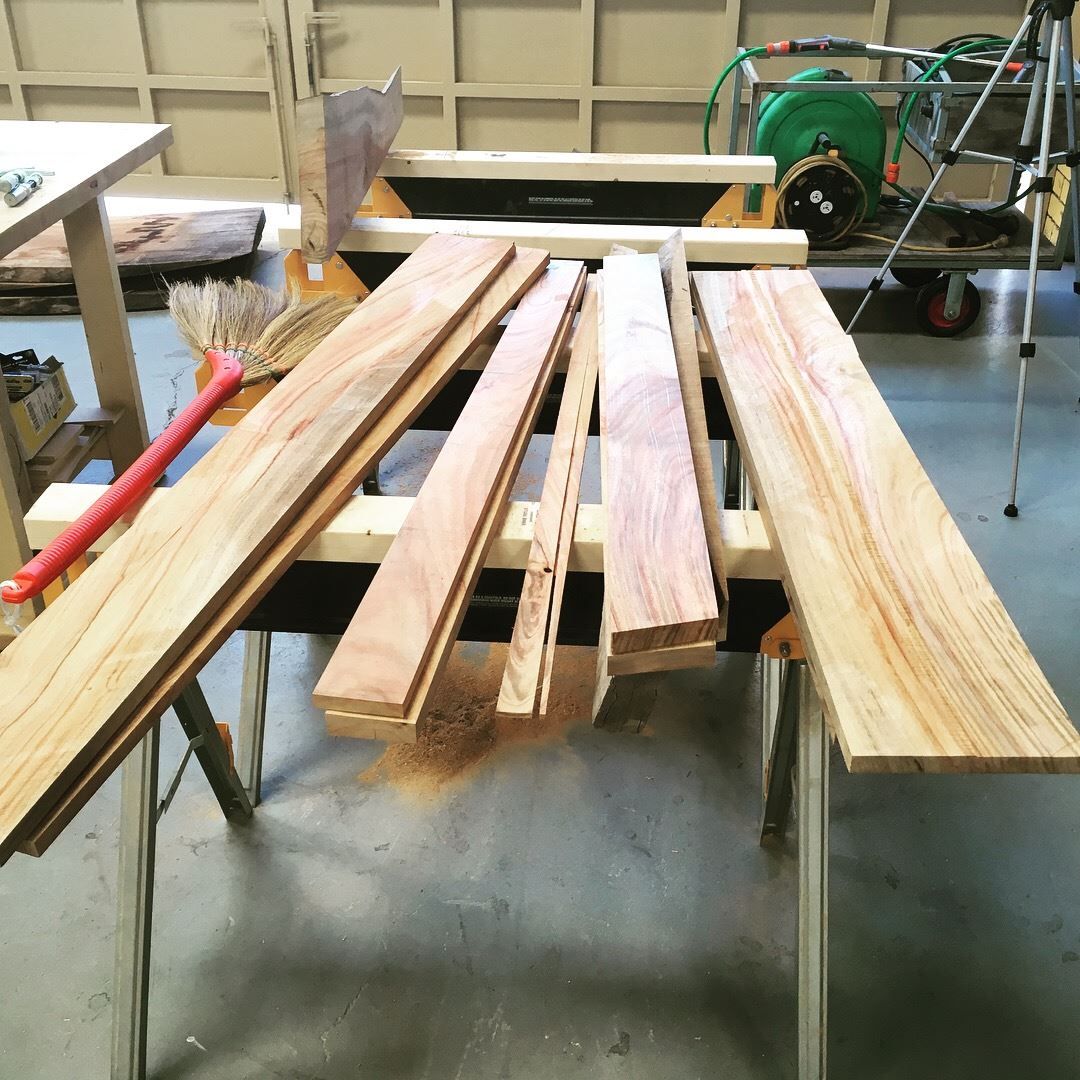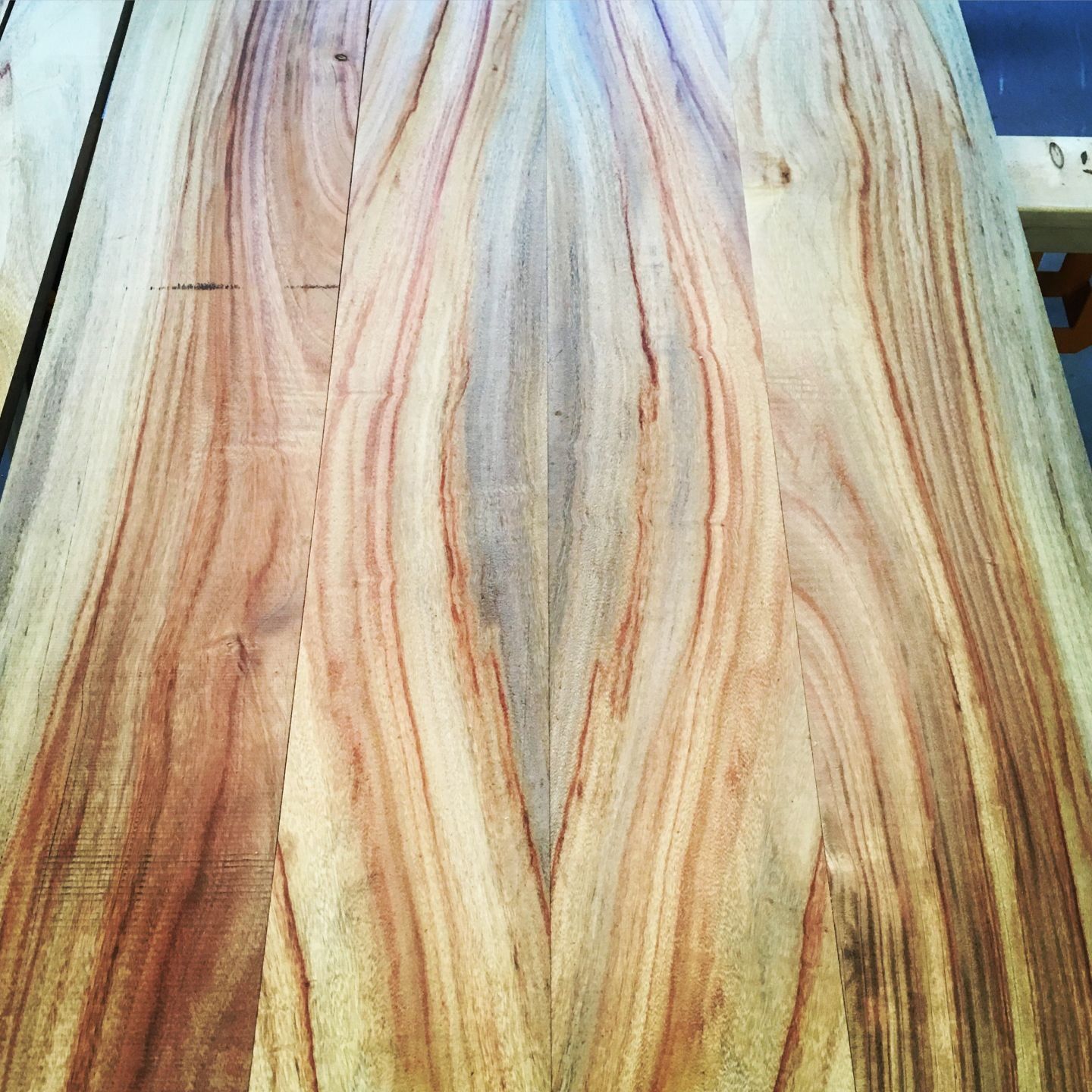 The grain of the Camphor is very very pretty. Lots of blond and red streaks coming through.