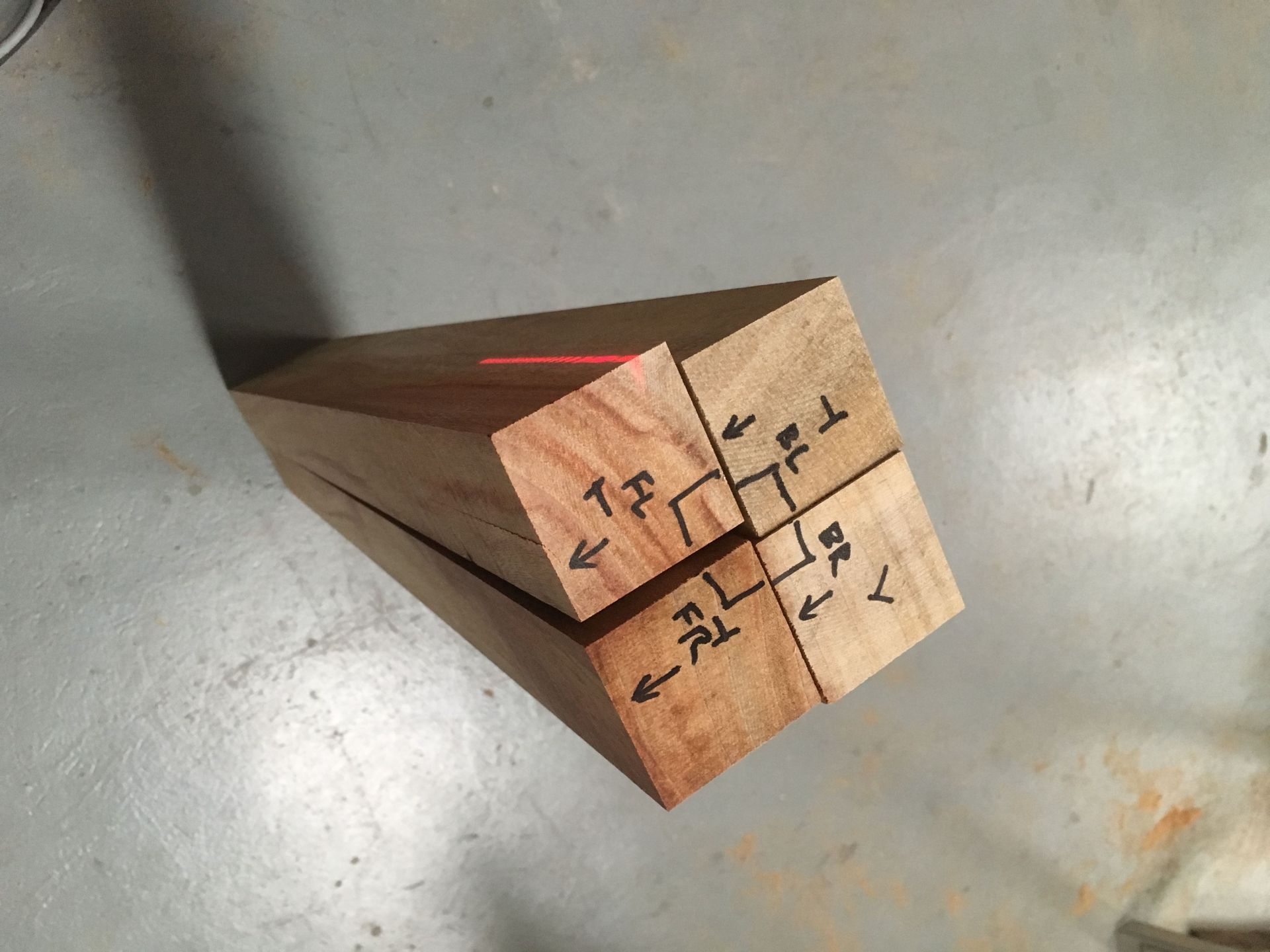 Legs are machined from 50mm x 50mm blanks. They are about 760mm long.
They were tapered down to 25mm squares on the bottom and left as 48mm square on the top. I used a loose tenon to hold it all together. Festool Domino was a quick and easy way to get it all connected. Had I done it the traditional way, it would of taken me a half a day to get it all measured and cut. With the Festool Domino, it only took me about 20 minutes to work it all out and cut it all out.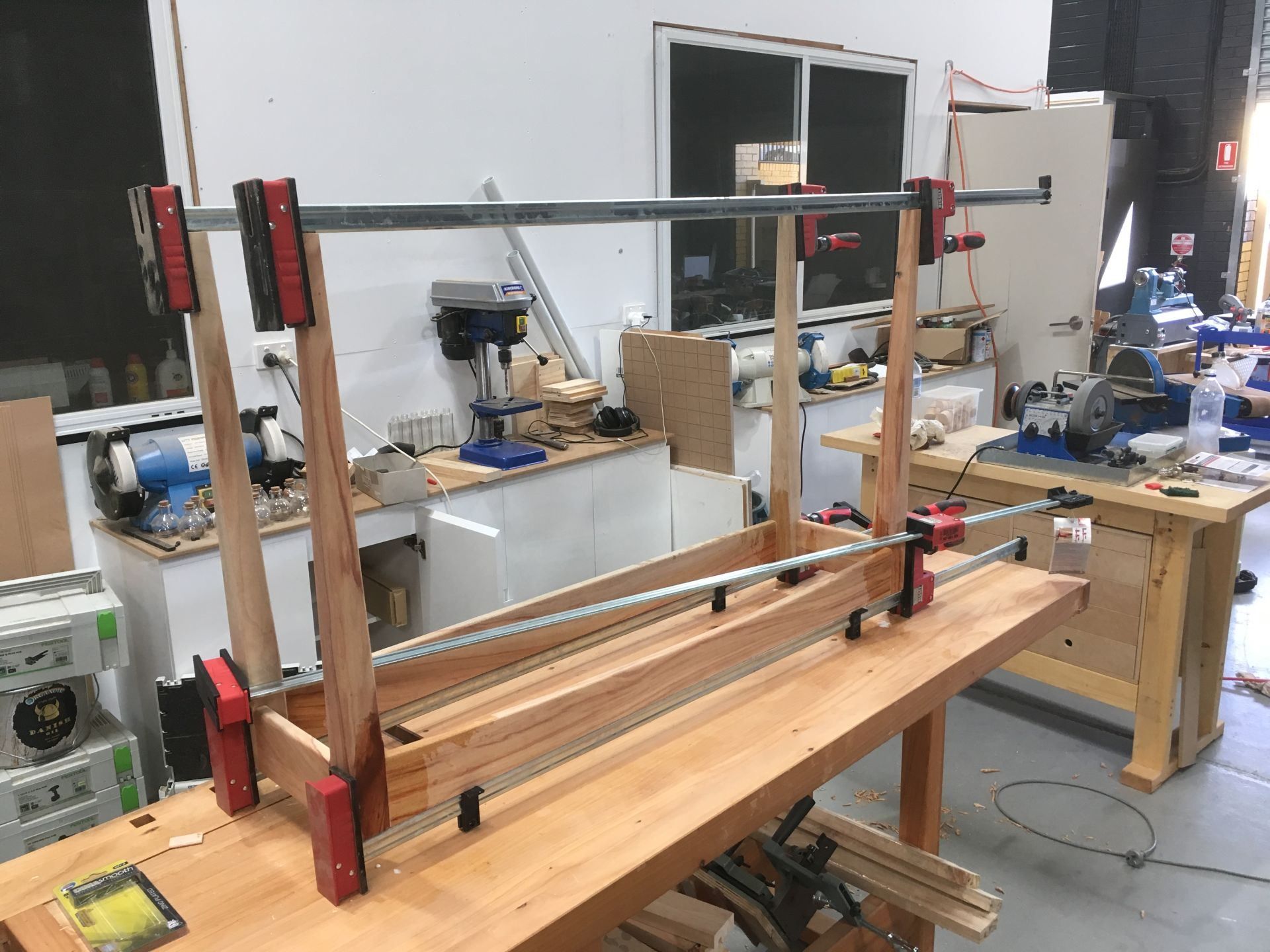 I gave all the components a good sand to 240 grit before I glued all the pieces together. I will go back and give everything a hand sand to 400 girt after the glue has set. Sanding is really the worst part of making furniture, I hate sanding.
You can see in this photo the front apron has an arc or radius cut into it. I didn't bother with doing the same for the back, you don't see it when the furniture is in place against a wall so I didn't bother wasting the few extra minutes to get the back the same as the front of the cabinet.
To get to this point, it has taken me about 6 hours. Its pretty quick when you come to think about it.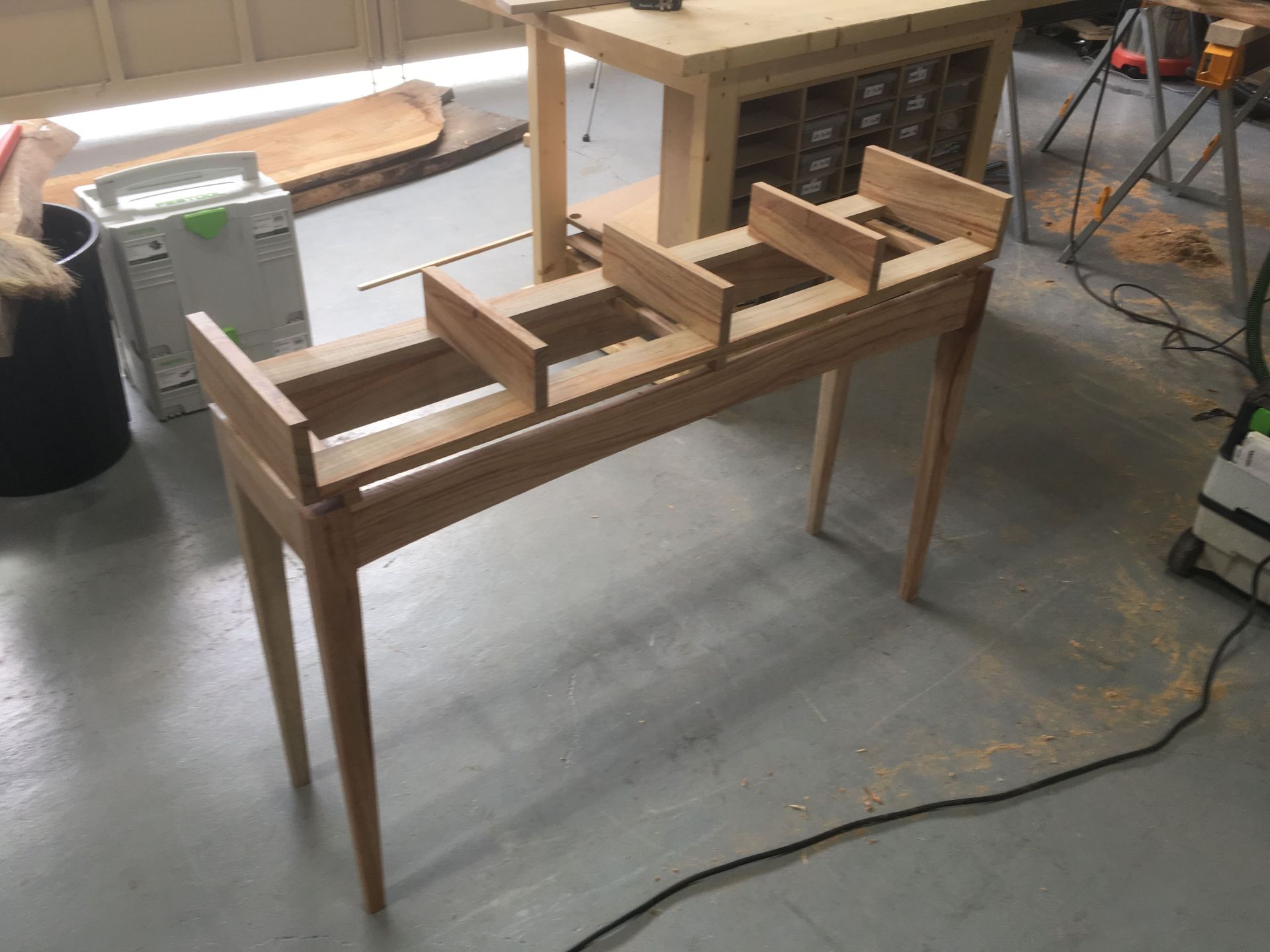 This photo is the cabinet upright with the box to hold the draws taking shape. I know your not suppose to use screws in fine woodworking (other than fixing hinges), but I just wanted to get this cabinet done quick so I resorted to use screws to hold the piece together until the glue dries.