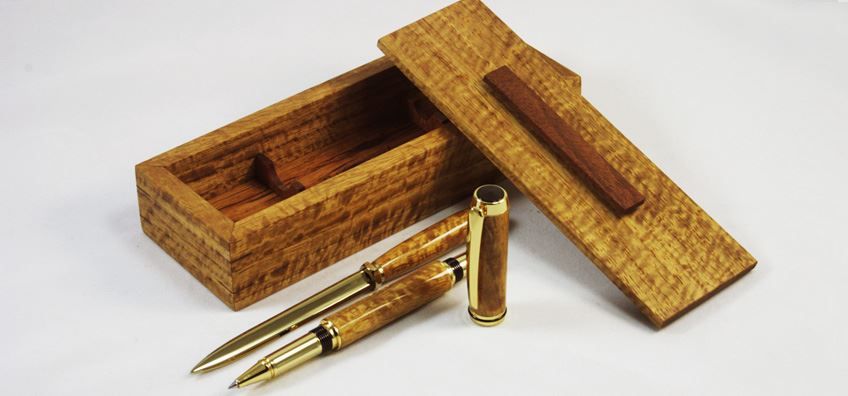 A beautiful example of what wonderfully figured timber can do to change the appearance of a box. This Bee's Wing PNG Rosewood box set shimmers and changes tone when you change the angle of light source.
We sell these wonderful pen blanks so you too can make these wonderful pens. Highly figured, this timber is a good match for the gold plated pen kits.
Even though these blanks are highly - highly figured with the bee's wing pattern, the blank is still very easy to turn and show not cranky characteristics that other figured timbers commonly have.
I should also mention the wonderful aroma that the blank give off when turning and sanding the timber.
This timber is a favourite of mine and I am sure that once you try it, you will love it as much as I do. You can find this item on the following link PNG Rosewood Pen Blank.