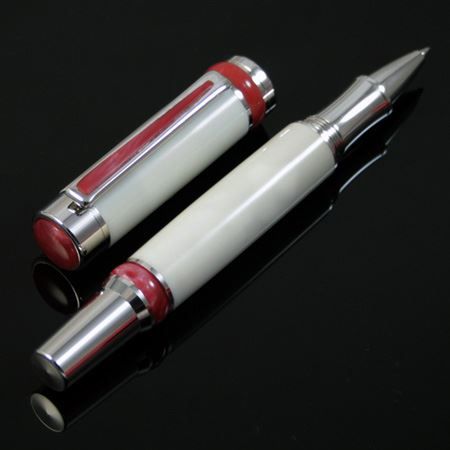 Was experimenting making a Manly Sea Eagles (the team everyone loves to hate) pen for weekend.
This is a Roman Harvest without all the engravings. I substituted the engraved bits with resin to attempt to make a maroon and white pen.
The acrylic turned out more pink than maroon, but I was still pretty happy with the result.
The blank I used was the alternative ivory pen blank. I made sure that I painted the brass tube white before I glued in the brass tube.
The pink bits were a pain to turn. Small and delicate. I lost one of the rings during the turning process, caught the wrong end of the skew and blew the ring. The end result was worth it in the end.
Hope you like it as much as I do.