Ever since we got in our Bolt Action pen kits last year, it's easily been one of our most popular pen kits. After so many requests, it was only the next step to get in the Mini Bolt Action pen kits. After a few chats with the supplier, I'm pretty happy with the quality of the kits.
With the bolt action mechanism identical to our Bolt Action kits, the Mini Bolt Actions feature a 30mm Calibre rifle, which retracts at a slight push of the finger.
I just turned these pens up yesterday. What do you think of these?
https://www.timberbits.com/mini-bolt-action-pen-kits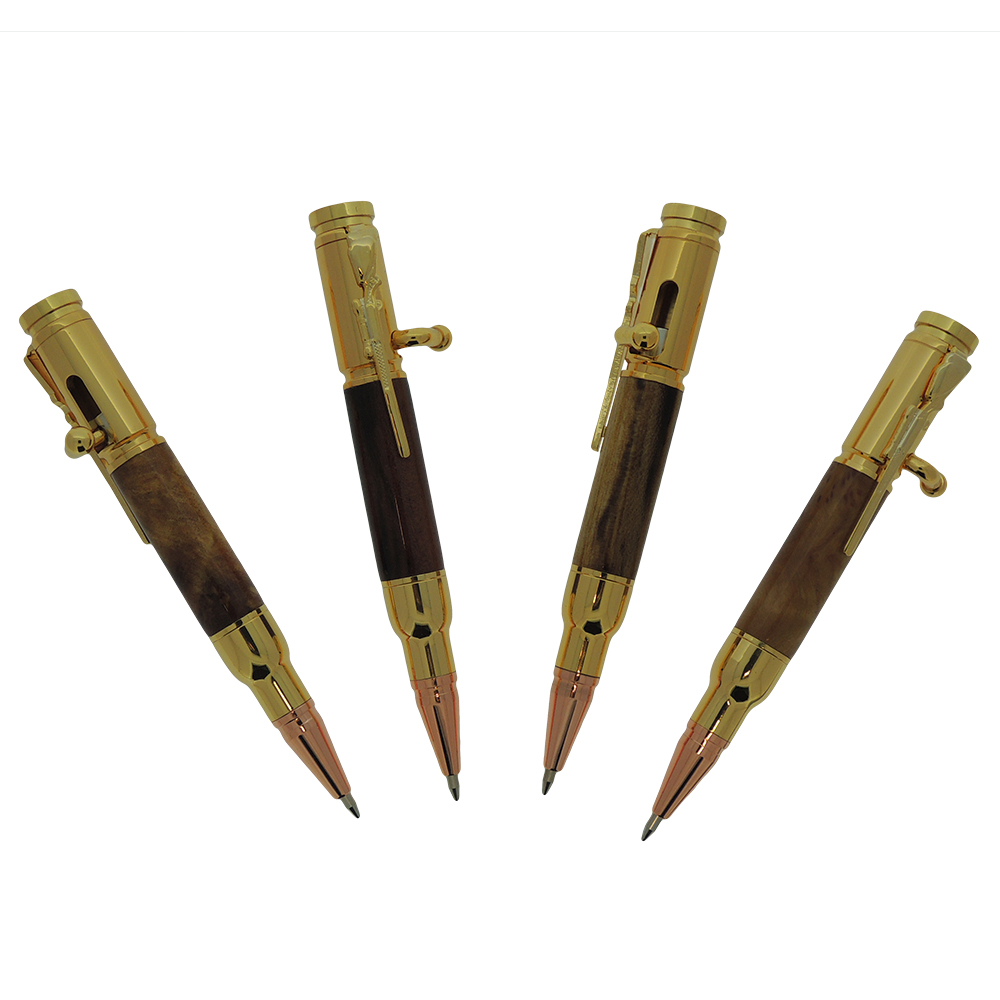 Identical to the Bolt Action, the Mini Bolt Action comes up to 4" when completed.