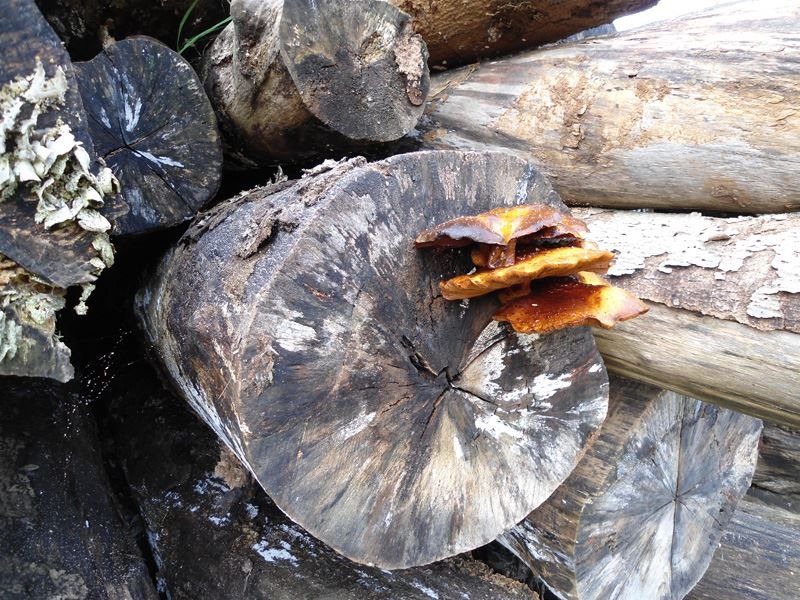 Its been a while since my last entry. I have been so busy these last few months.
Exciting times are upon this small business of mine. Were bursting at the seams with stock. The double garage is full of boxes, the living room, lounge room and hallways are also full of boxes. I have even somehow managed to fill my poor Mother's double garage with boxes.
The time has finally come to move into a commercial premises. We have purchased a property in Yennora to move our business into. We will not be taking possession of the building until November.
In the mean time, I am preparing to move the business into a new direction.
Part of this direction change means that we will be no longer restricted by size or space. This will allow us to sell large slabs of timber.
I have been down to Tasmania twice now to purchase some timber.
Along the way, I saw this collection of Sassafras logs. Its been in this pile for a few years now and looks like the fungus has taken hold in the pile.
I can see some nice spalted timber coming off these logs. Were going to cut some up to see what they are like on the inside. I have been advised that they will be pretty soft and rubbish on the inside, but I will wait and see what its like.
Will let you guys know what we cut up from it.