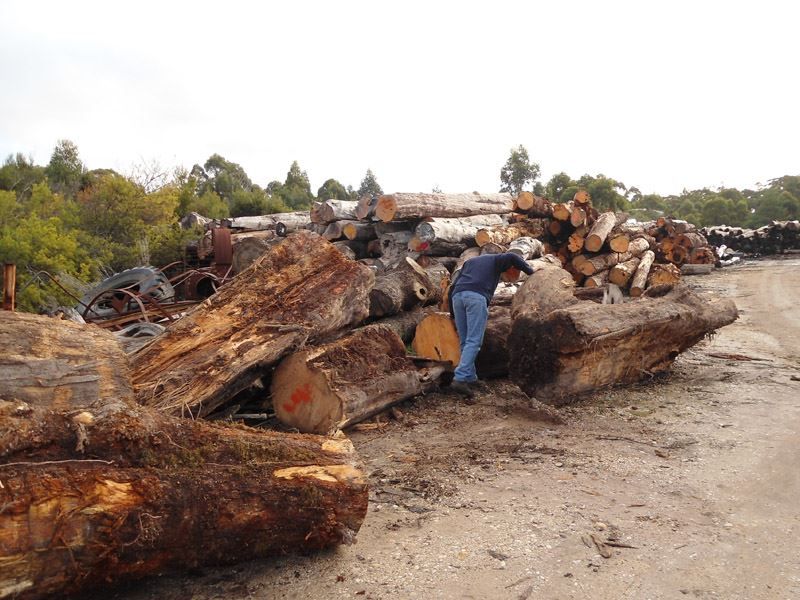 The prize of Tasmanian timbers is Huon Pine.
While doing the run around Tasmania, I managed to source a small quantity of Huon Pine.
I managed to buy about 5 Tonnes of Huon Pine - most if it highly figured.
Lots of Burls and whitebait in the log.
Can't wait to cut it up. I think this will be a very pretty set of logs.