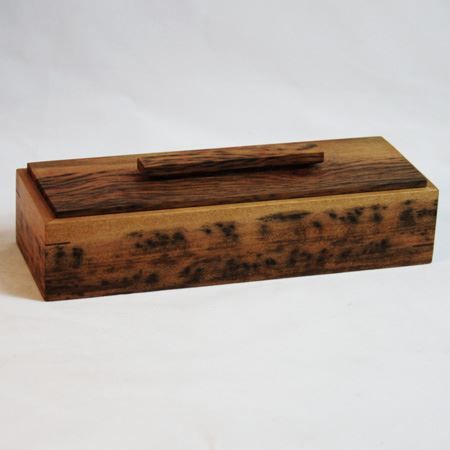 It's been a while since I have had a decent amount of time in the workshop.
I have really been snowed under with work for the last 4 months working on a new website. Those who have been through this process know how long everything takes, taking photos, making pens etc. It all seems to burn time really quickly.
Having launched the new website just over a month ago, things are now coming back to normal. I finally have enough time to go back into the workshop.
Over the Christmas / New Year period, some of the galleries have been screaming for more of the pen box sets that I make.
Well this is the first of a batch of box and pen sets.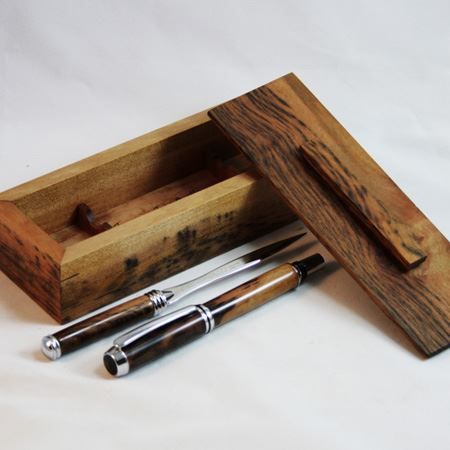 Tiger Myrtle - I love Tiger Myrtle. Its great to work with and Wow I love the grain.
The dagger style letter opener and Baron was turned down and sanded to 400 grit sandpaper. 20 thin coats of CA was applied as a finish. It was then buffed down to 12,000 grit micromesh before a final buff of Brasso was applied and protected with Automotive wax.
Comments and suggestions are always appreciated.
Hope you love it as much as I do.
Regards
Timberbits