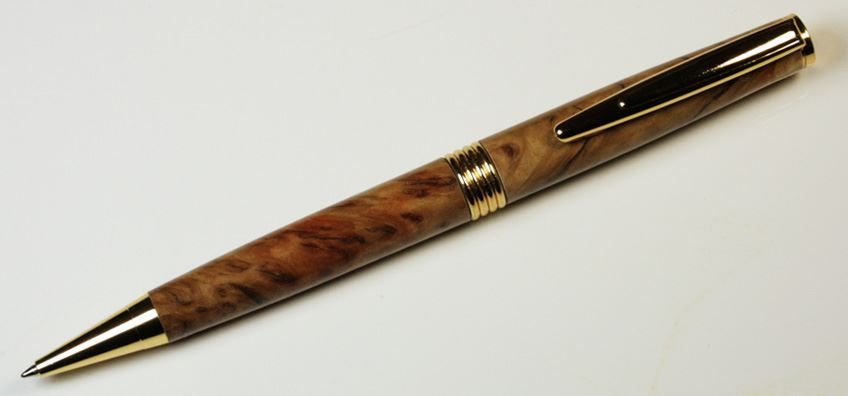 Were the first in Australia to introduce the 7mm streamline pen kits in Titanium gold. Titanium gold is a durable, long lasting gold coloured plating that will outlast the standard 24ct gold or 10ct gold platings.
Widely used in the upmarket brand name pens that sell for hundreds and even thousands of dollars, you can bring this type of quality into your hand turned pens without the big dollar signs. Were introducing them at only $3AUD per kit. This is probably the best value Titanium gold plated pen kit your going to get anywhere in Australia, if not the world.
Again, we have worked with the factory and got them to put together a production run to produce these pen kits. Because we put in such a big order, we got a fairly hefty discount which we are passing onto you as the customer.
This pen was made from Burl Yellow Box, a hard desert timber with it distinctive birds eye pattern. Beautiful to turn and polishes up to a point where you can see your reflection on the bare timber.