Description
Product Information
Vicmarc 3 in 1 Screw Face Plate
Faceplates are often referred to as "screw chuck".
This screw chuck has three alternative diameters of 50mm, 75mm and 100mm to give optimum support to any size of work.
Made from K1045 medium tensile steel.

Fitted with the wood screw.

Fits most lathes.

Alternative thread sizes available by using Vicmarc® chuck inserts.
​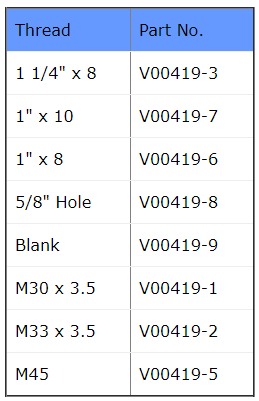 The below video shows the 3 in 1 Screw Face Plate capabilities.