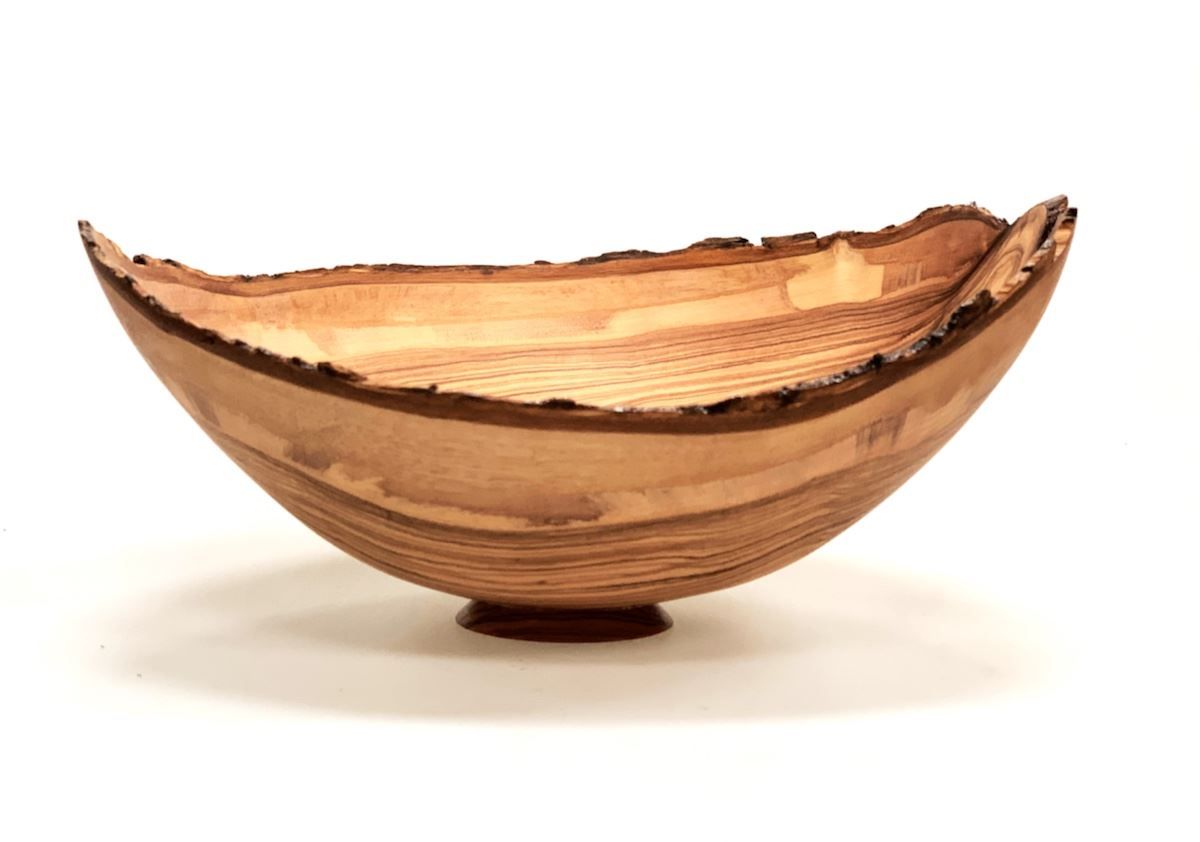 Turned a natural edge bowl out of African Olive. Really happy with this piece.
The branch of the piece stayed on - super happy with that.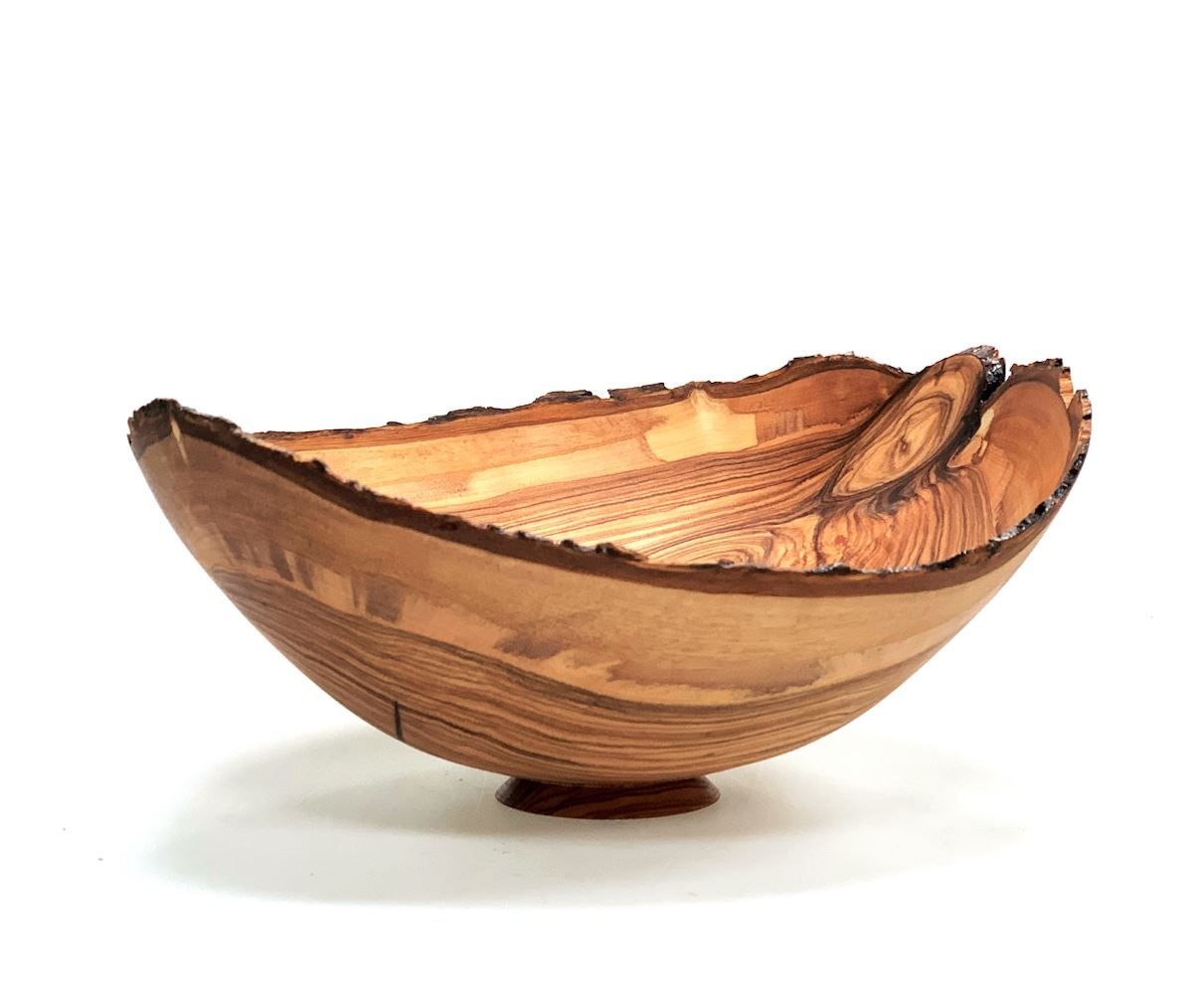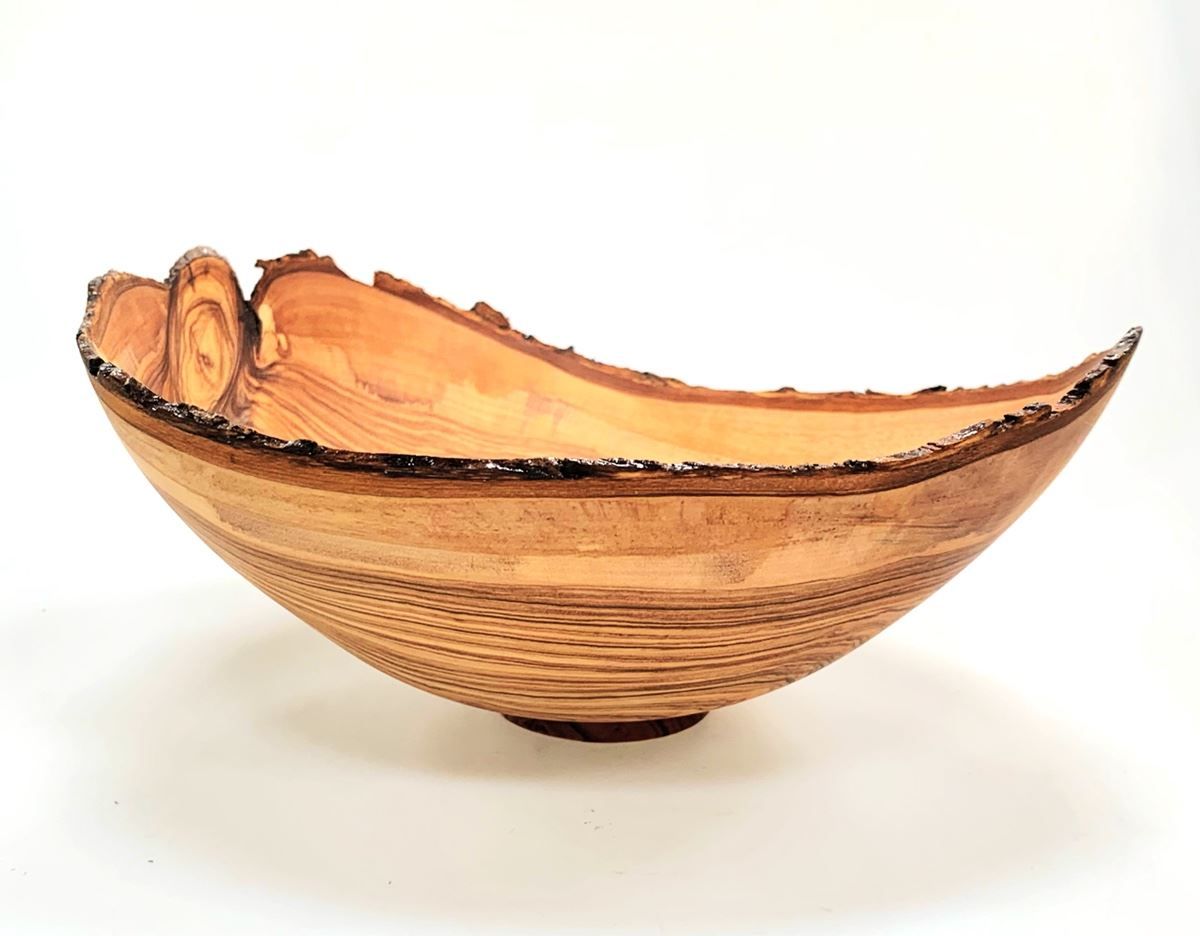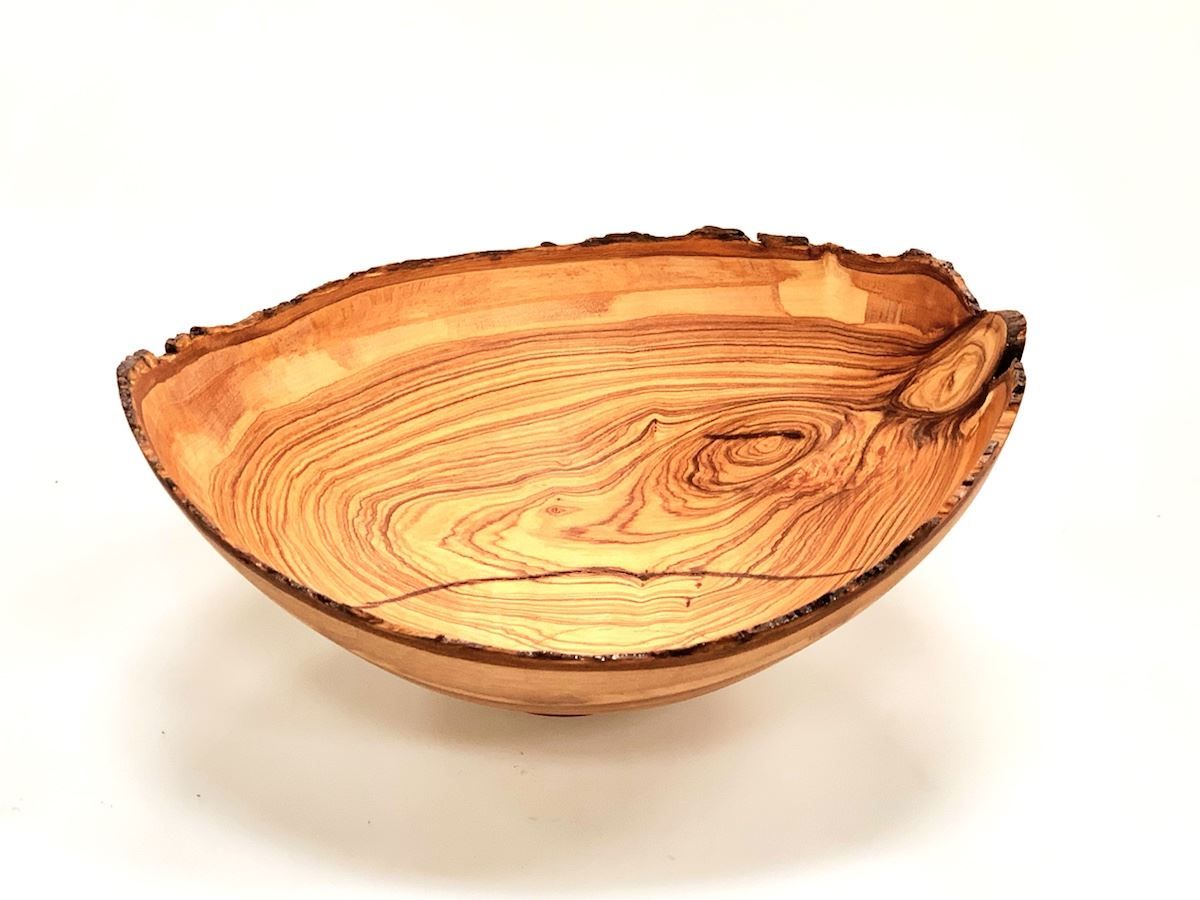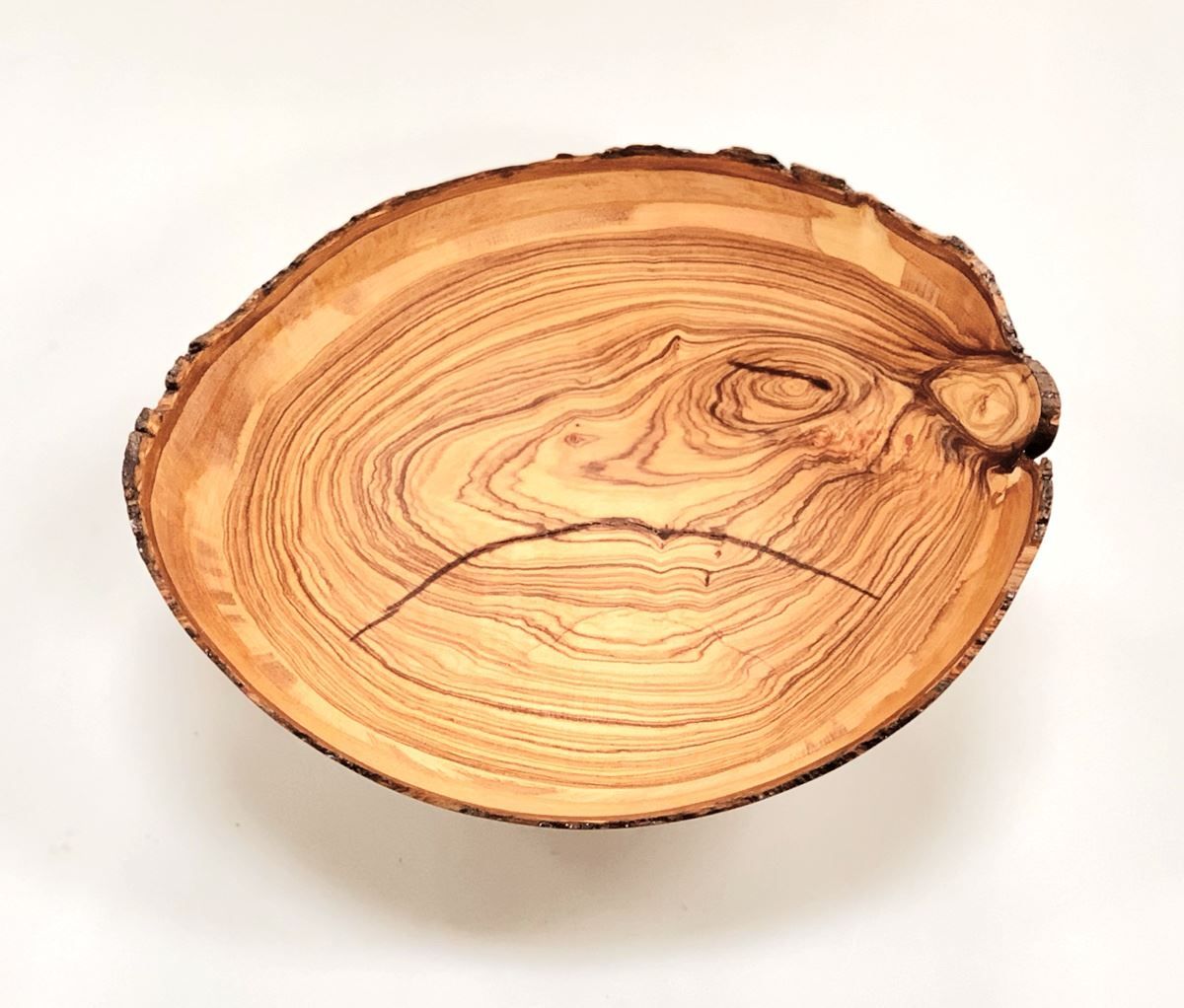 Started like this.
Had to take a fair bit of material away because of the pith. There was also a massive crack that ran straight though the bowl.
I was going to throw out the blank but decided to continue along with it. I am glad that I persevered with it. I am very happy with the outcome of the bowl.