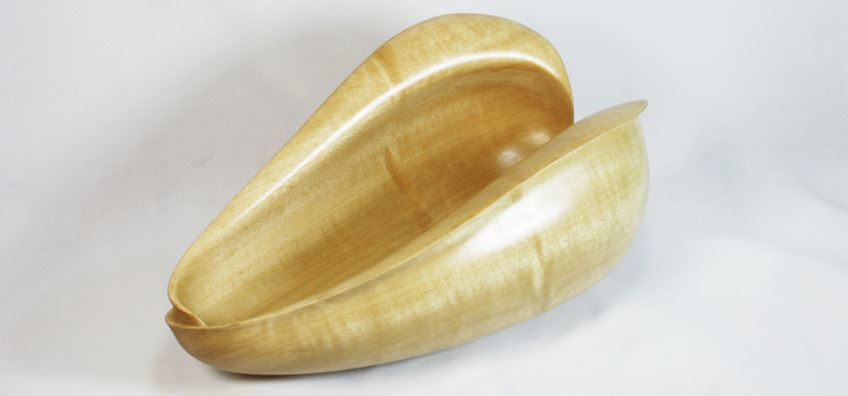 What a wonderful week it was at Sturt. Unfortunately I couldn't stay for the entire week, I had to miss out on the Friday lesson because I was dragged screaming and kicking to a conference at Darling Harbour.
Luckily I managed to work quick enough to have all the carving and the majority of the sanding completed by Thursday afternoon. I brought the piece home and finished off the sanding to 600 grit sandpaper before sealing the bowl with 6 coats of spray on polyurethane.
I am very happy with the piece and I would like to thank Grant for a wonderful week's carving. He introduced me to a variety of tip and trick to produce fast but accurate carving techniques. He also introduced me to carving with White Beech - what a great wood to carve with.
With this wealth of information, I am sure that I can bring new dimensions to my woodworking, especially the areas of bowl turning and general pieces of furniture making.
This carved bowl will sit proudly in my growing collection of hand make artefacts. Hope you like it as much as I do. I believe that Grant may do another course this time next year at Sturt - I will attend again and I would strongly recommend anyone new to wood carving who wishes to learn more about wood carving to do so as well. Learn from the masters and hopeful some of his brilliance will rub off on you.