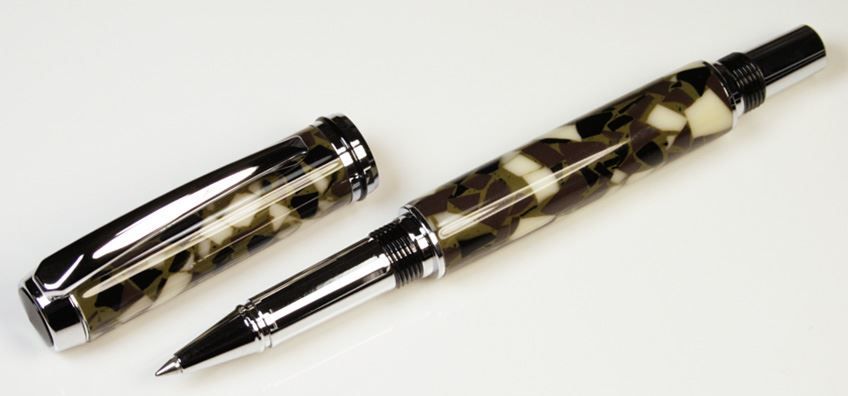 By popular demand, were bringing in some Camo pen blanks.
This is a Baron pen kit with the new chip Camo pen blanks. We will be selling them for only $2.50 / blank. Size will be 20mm x 20mm x 125mm.
These blanks are made in Taiwan rather than Main Land China. They are very high quality and doesn't seem to be as brittle as the Main Land China ones.
This Chrome Baron II was turned down with the 3/4 inch roughing gouge. Sanded down with 80, 120, 180, 240, 400 grit sandpaper. It was then buffed with 800 grit Micro mesh through to 12,000 grit. Brasso was used as a final buff before a layer of automotive was applied to produce a really high shine finish.
Next posting - Camo ribbon pen blanks.