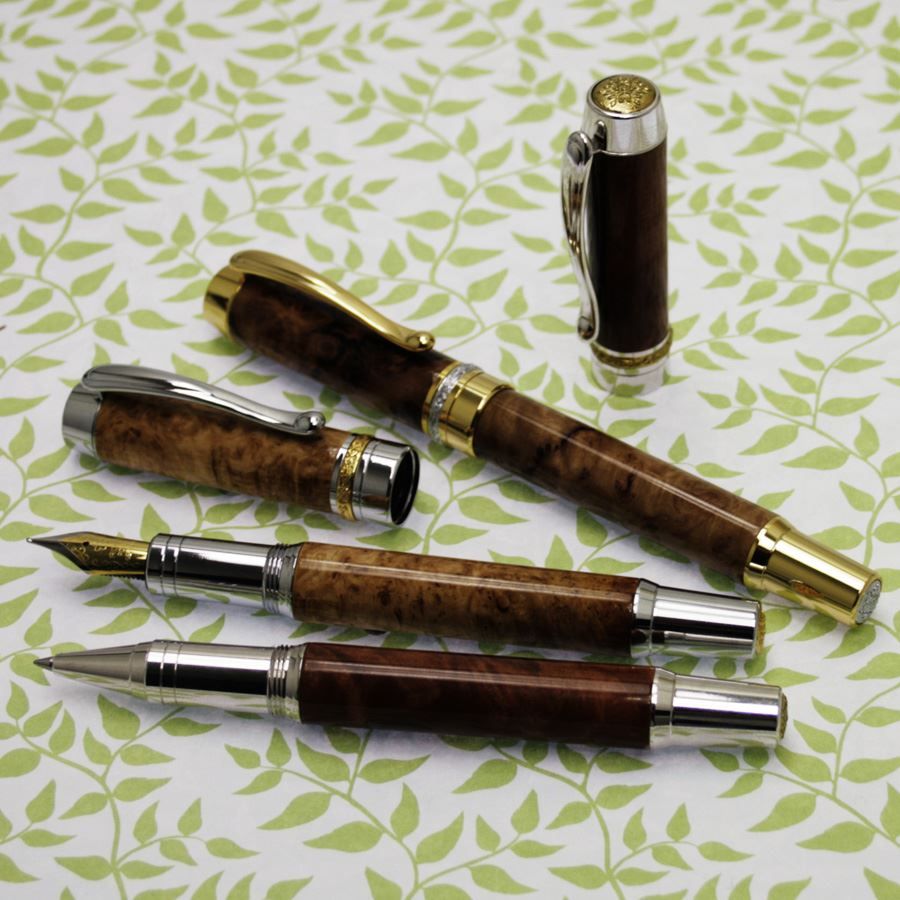 Were getting in some new pen kits in about 2 weeks time.
They are called the Pristina pen kits.
Made in Taiwan to high specifications.
Not ask bulky as the Statesman, little bit longer but a bit slimmer than the Roman Harvest.
It's a quality pen kit without the enormous price tag of a Statesman - starting at just $15.
They will be available in Chrome, Gold and Rhodium platings. They will also be available in the Rollerball and Fountain pen versions.