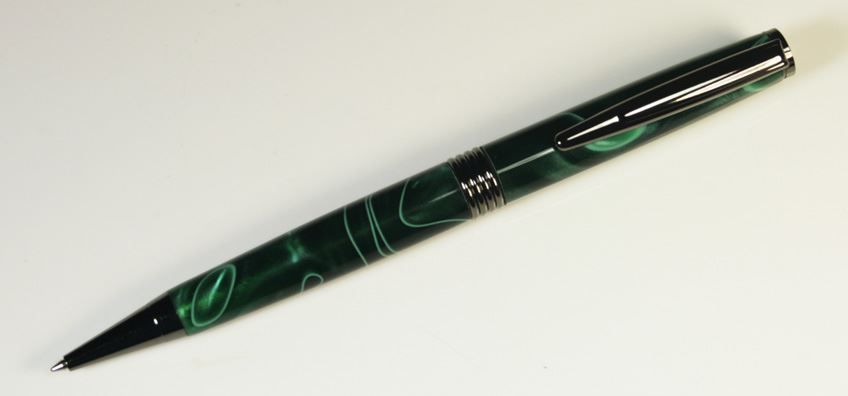 We have just introduced the 7mm Streamlines pen kits into our vast range of pen kits.
This pen kit builds on the basic 7mm slimlines. It features a thicker 4 ring centerband and upmarket clip.
We are currently running an introductory special on these kits for only $2.20 a kit.
Currently available in 4 platings - 24ct gold, chrome, gun metal and copper.
We will be introducing the durable platings of gold titanium and platinum over the next few weeks.