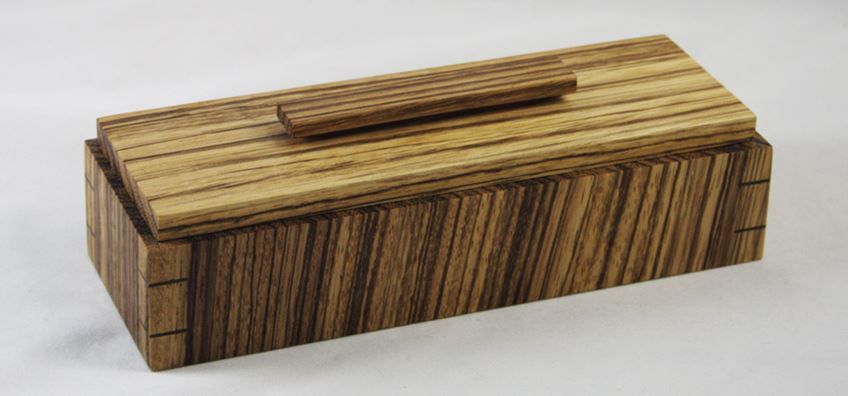 To complement the pens that I make, I often make box sets because they make good gifts for graduation presents.
I call this set the "Zebrano bird cage set".
Baron II pen kits with the matching chrome letter opener. The box set is designed to sit on a desk or mantle piece. The Baron II pen kits is a lidded pen which is suitable pen for the job.
Even though the grain orientation of the box sides is not the most stable way to create a box, the grain orientation creates a very interesting pattern which is pleasing to eye.