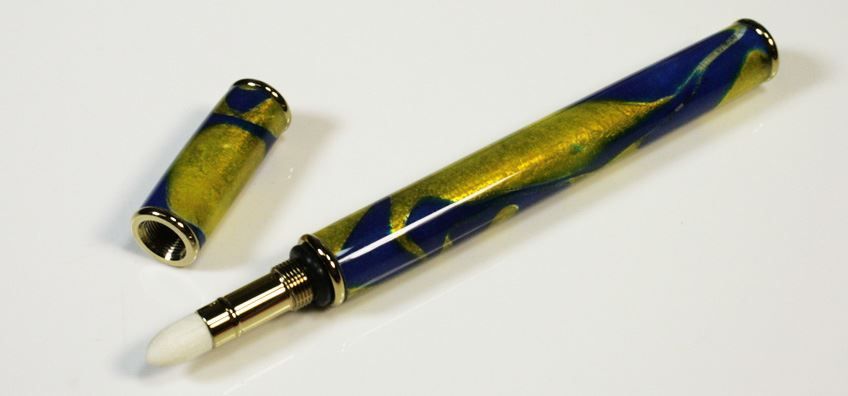 I have just introduced the perfume pen kits into the range of items that I have for sale.
Its a hit with the ladies in out household - especially in the colourful acrylic blanks.
This is a Titanium Gold kit with AB-RZ-017 Blue and Yellow blank.
This colour combination would make a great gift for West Coast Eagles or Parramatta Eels supports.
The blank was turned down, sanded to 400 grit sandpaper, then sanded down to 12,000 grit micro mesh paper. No finishes are needed for acrylic blanks.