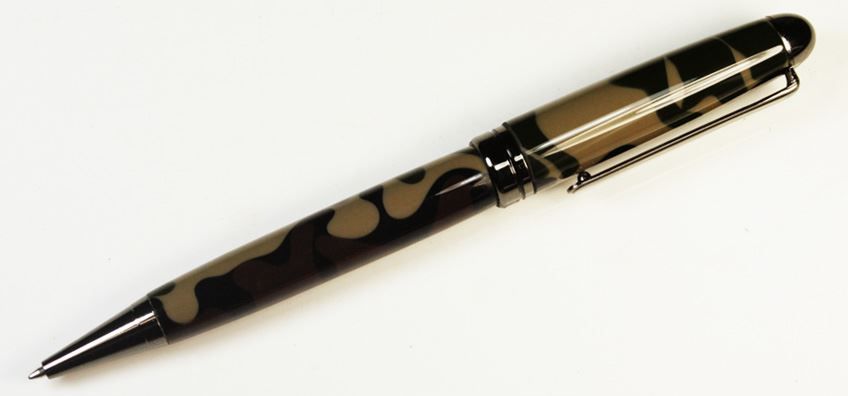 Were excited to bring into our range the European pen kits in the gun metal plating.
The gun metal plate has always been a very popular finish with the pen kits. They offer a great alternative to the gold and chrome finishes.
The gun metal plating in the European pen kits would also make a good alternative for the cartridge rifle bullet pens that is becoming popular in the market place.
Mix the Camo pen blanks with the gun metal finish and as you can see above, you end up with a pen which is very suited to people who deal with fire-arms or hunting.
We have also brought into our range the Camo pen blanks. You can now get them in Australia for an extremely attractive price of just $2.50 / blank.