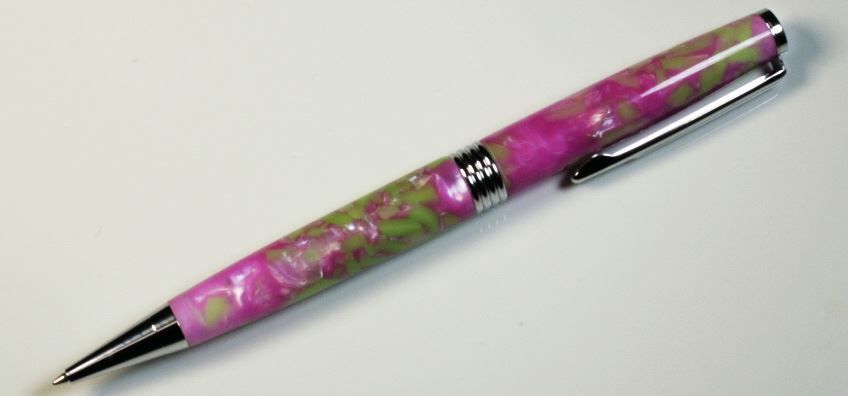 It's been a while since I have pen posting pen photos. I have been so caught up in the rate race producing pens for sale that I haven't had much of a chance to take some photos to share with you.
Making pen for sale, I usually sell wholesale to wood galleries. Naturally this usually means that I made wooden pens.
I am now embarking on making a personal collection for display so I will slowly work my way through the acrylic range that I carry.
Starting off, this was a special request by the Cook. She really wanted know how this blank would turn out.
Pink and Lime Green Streamline. The Cook was very happy with it. She now wants one.
Hope you like it as much as she does.