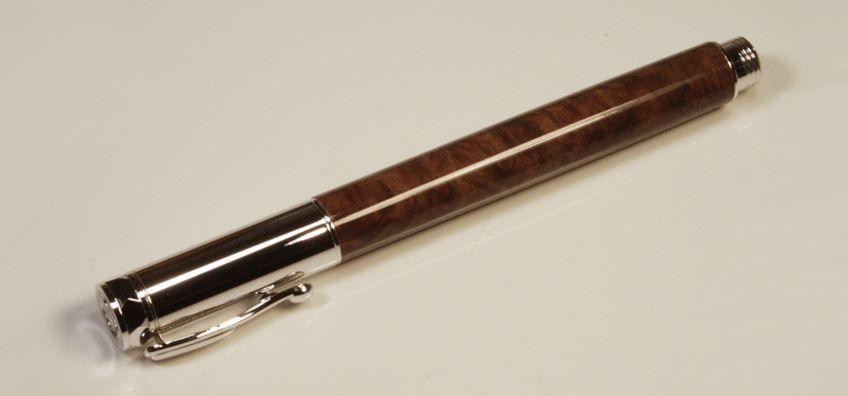 I was sifting through my off-cut bin and found a bit of red mallee too small for a traditional 120mm blank. I was going to use it as a half blank to make a Sierra pen but it was just long enough to make this pen. Drilling the blank on the lathe, I chipped the last few millimetres and though that I had stuffed the blank.
Fortunately it was salvageable.
Sanded the blank down to 1200 grit sandpaper before I started to apply the 20 thin coats of CA. Once finished I wet sanded the blank down with micro mesh to 12,000 grit then used Brasso as a final buff before I protected the blank with automotive wax.
Red Mallee is easy to turn, a nice dense timber which holds a good shine. This particular blank was a very rich burgundy red, which I love.