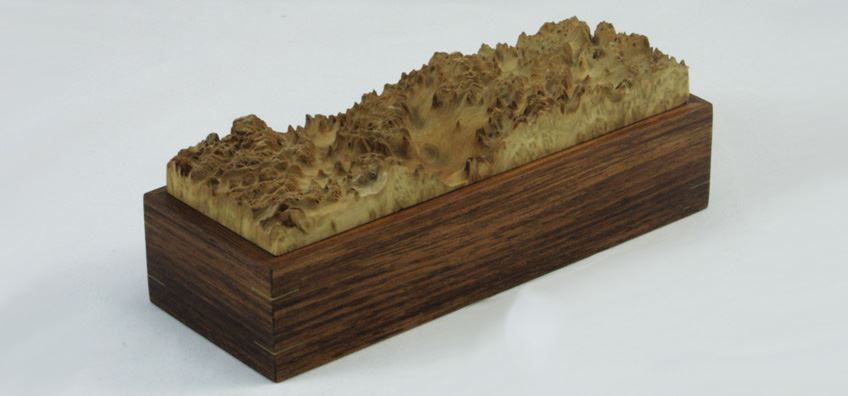 This is the first woodworking competition that I have entered into. It was entered into the Woodworkforums box challenge. It was entered in both the pen box and the novice sections. To see the other entries click here.
I submitted a new style box where the variation was a lid which features a coolabah burl cap.
The box sides and base was made from Tasmanian Blackwood.
I wanted plain grain box sides so that I didn't take attention away from the lid. The lid reminds me of a 3D topographical map of a mountain range. The pens were also made from Coolabah burl from the same piece. I have shown this piece to a few galleries as well and they all very interested in stocking these types of boxes.
Hope you like it as much as I do.