Been back making pen boxes again. :)
Just finished this Baron II in X-Cut Zebrano. I call this box set the "Bird Cage". Boy was it difficult to turn. I blew out a blank during the turning process and had to start again.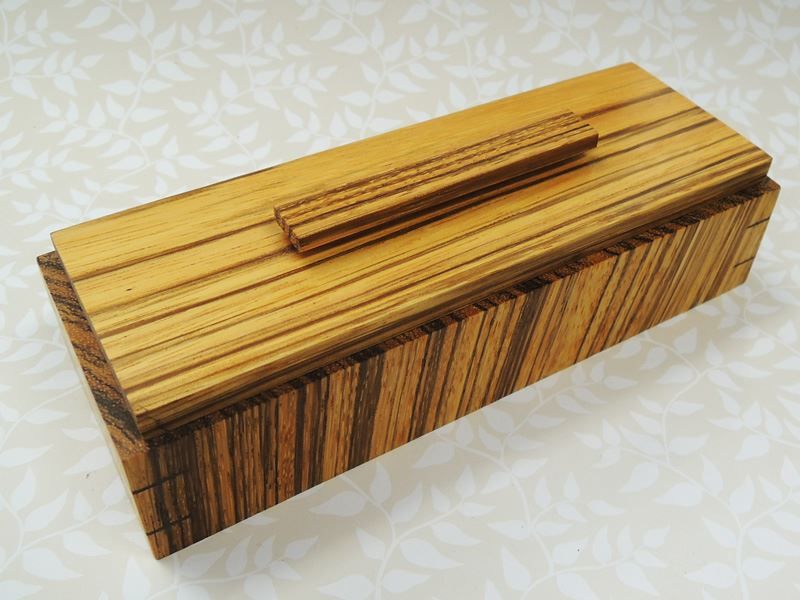 I find that the Baron II pen kit goes very well with the Dagger Style Letter Opener. This pen kit and the box is going to a gallery.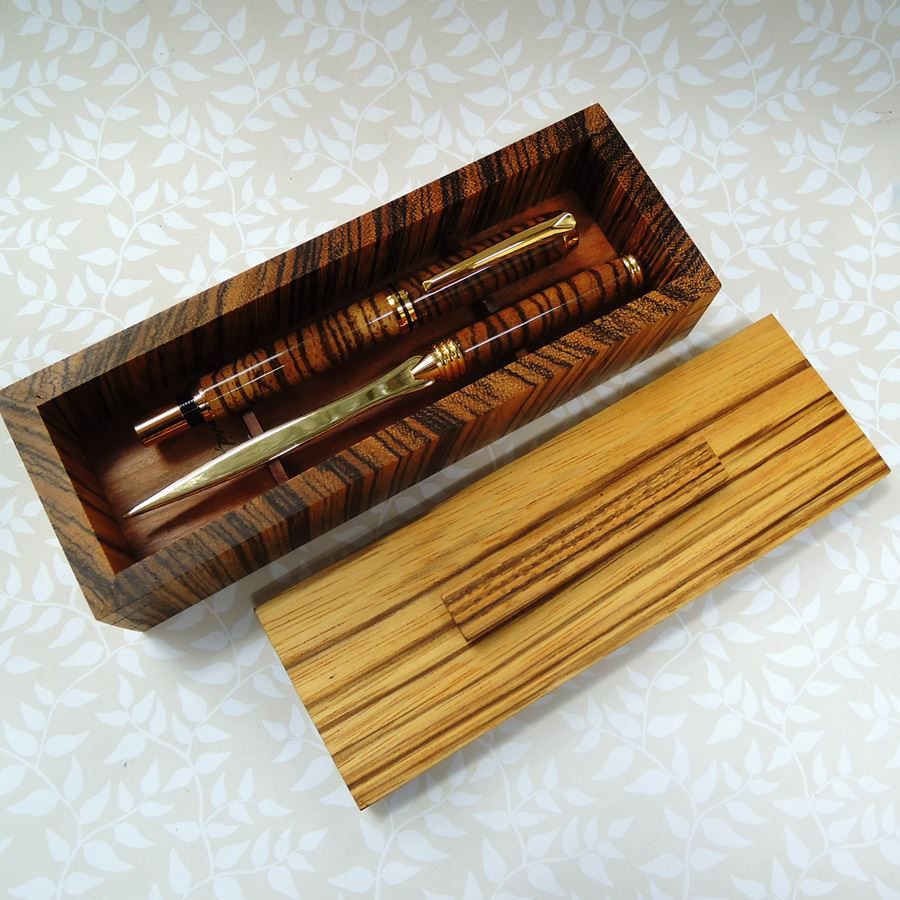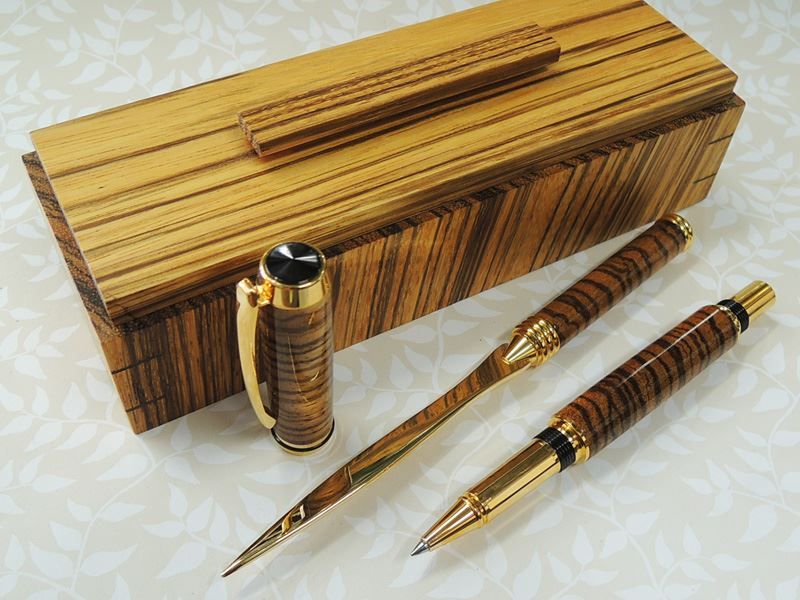 I am in the process of turning out another set in Zebrano but the next set is straight grained rather than X-Cut.
I should have it finished by next week. Watch this space!