Description
Product Information
Vicmarc Deep Hole Drilling Tailstock
The Vicmarc Deep Hole Drilling Tailstock can be used in place of a traditional tailstock and is suitable for fast and conventional drilling. The Deep Hole Drilling Tailstock can drill up to depths of 215mm without having to repositioning it. As this product has both horizontal and vertical adjustments it allows the Drilling Tailstock to be mounted on any Vicmarc VL200, VL240 or VL300 lathes (or similar sized lathes).
The Deep Hole Drilling Tailstock comes with a Morse 3 Taper, drill tang lock to prevent the drill from rotating in the taper, and a drift key ejecting slot to remove the drill. Also included is a Morse 3 to Morse 2 adaptor to correctly align the Drilling Tailstock to the lathe centre height.
Total centre height adjustment from 200mm to 300mm Total bed gap 60mm + 1mm adjustment each side.
Part Number - V01145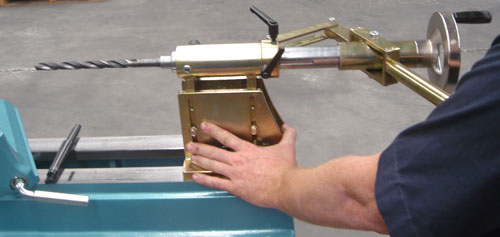 Vicmarc Deep Hole Drilling Tailstock fully retracted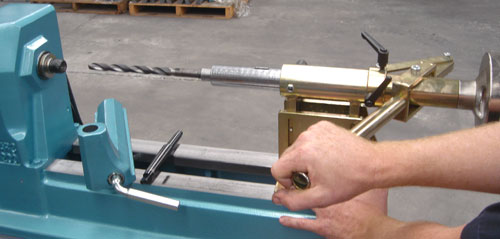 Single fast action stroke of 185mm
This is a special order item. Please allow 2 weeks (10 working days) for delivery.
Heavy/Bulky items, additional shipping charge applies for international orders. Please contact us on 1800 388 833 for a shipping quote.