Description
Product Information
VICMARC Lathe - VL200S Sit Down ASM EVS 1.5kW
The Vicmarc VL 200 Sit Down lathe has been designed to suit people in wheelchairs or for people who have trouble standing for a long period of time. The lathe comes complete with an electronic variable speed unit, a 1.5kW motor and a magnetic remote switch box that can be positioned anywhere where you are working.
The stand can also be purchased separately to suit a VL200 Short bed Lathe. Stand Only - Part No. V01083
The stand is designed to be adjustable to suit many different applications and sizes. The adjustable legs allow up to 150mm height adjustment (every 25mm) and the pivoting bed allows a tilt angle from 0 to 45 degrees.

The height range from the floor to the centre of the spindle while the lathe is tilted at 45 degrees is from 750mm to 900mm and when the lathe is tilted at 0 degrees the height range is from 950mm to 1100mm.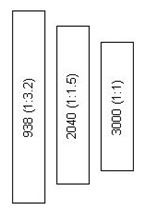 Maximum spindle RPM at each Pulley step.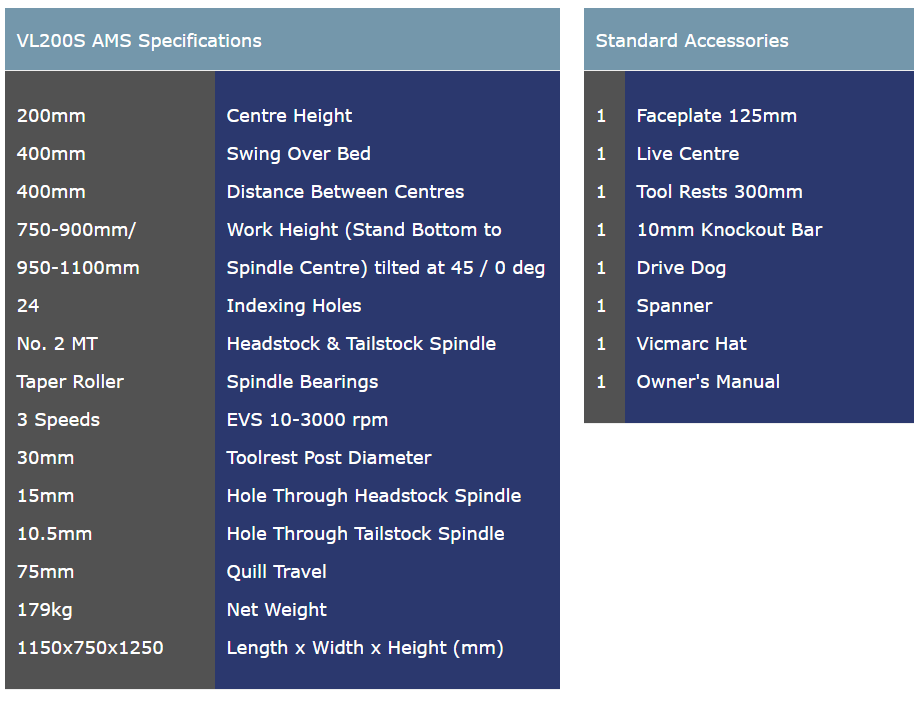 PLEASE NOTE:
Trusted By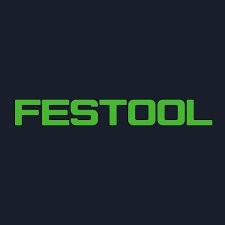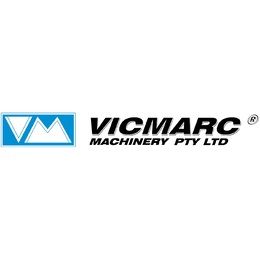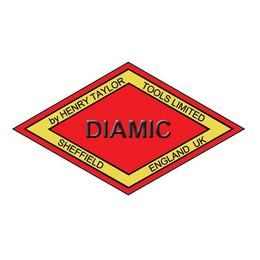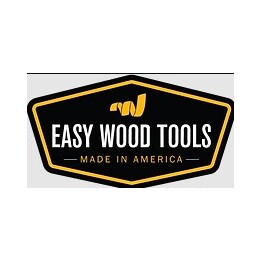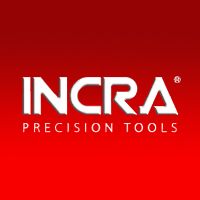 Australian Owned and Operated
We are a small operation specialising in servicing the needs of woodturners and woodworkers in Australia and around the globe. With a small team of friendly staff we are ready to help you with your woodworking needs. Orders can be placed over the phone, online or you can pop into the shop to make your purchase...Read more