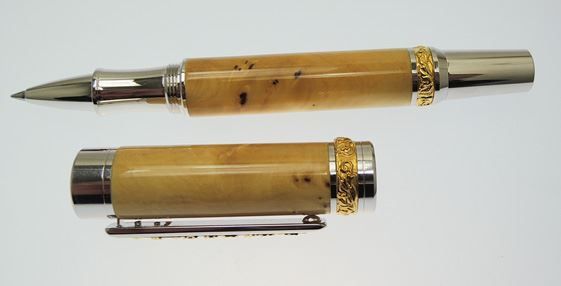 Birds eye Huon Pine also known as Burl Huon on Roman Harvest Pen Kit.
Sanded to 400 grit, 20 coats of thin CA. Then 400 grit Micro-mesh to 12,000, Brasso and automotive polish/wax.
I love the smell of Huon in the morning. I also like the colour combination of this kit and blank. I would definately keep this except I have a few hundred pens already in my collection.
Can't wait to make some more