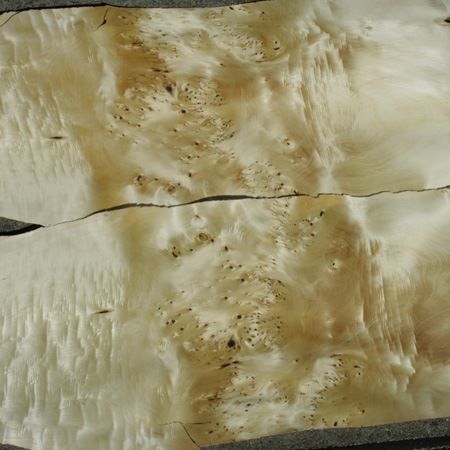 After cutting up the Huon pine logs into veneer flitches, we sent them down to veneer slices at Britton Brothers in Smithton.
After soaking in the vat for a few weeks to get the fibers nice and soft, they were put through the veneer slicer.
We have finally got some back from the veneer plant. What was received was nothing short of specular.
We will start selling these absolutely stunning veneers as soon as we move into our industrial property. We were suppose to take possession of the building on the 15th of this month but the Chrome plating business that is currently in there is unable to move out until the same date next month.
When we take possession of the building, we need to get someone in to remove and replace the asbestos roof. After that has been completed, the walls and floors needs to be painted, security systems installed and a new glass showroom door.
Its going to be a long hard slog moving into this property. We have hundreds if not thousands of boxes that needs to be moved from my place, my parent's place, my brother's place and the various storage sheds into the property. Not to mention the pallet racking and shelves that needs to be installed. We need to do this all while still running a mail order business. I think I will need another holiday as soon as all of this is completed.
I am tired just thinking about it. Anyway back to turning some more pens.