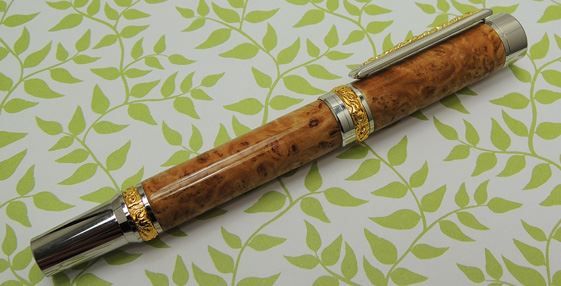 Getting back into the swing again in the workshop.
Lots more pens to make so I'm going to be a busy boy these next few weeks.
This is a Burl Eucalypt Roman Harvest.
20 thin Coats of CA, micromesh all the way to the finest grit then Brasso and Automotive wax.
Any comments or suggestions is always appreciated.