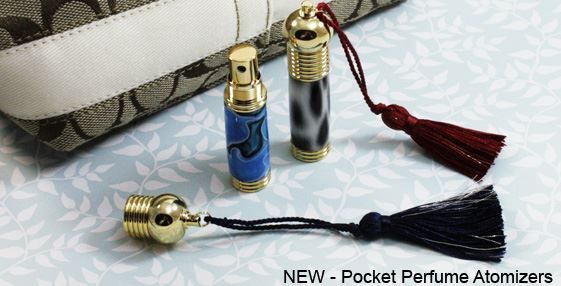 Following our great success with the perfume pens, we have introduced a new range of perfume atomizers into our range.
Available in both the full size perfume atomizer and the pocket perfume atomizers.
They are both made in Taiwan to very high engineering standards.
The pocket perfume atomizer is a great money spinner. Yes they are a bit more expensive than the standard perfume atomizer but you can make 3 to 4 of them at a time. This will drastically reduce the amount of time you will need to spend behind a lathe. In the time it takes to make one slimline, you could turn 3 to 4 of these pocket perfume atomizers.
The size of the blank you require is also very small. With offcuts too good for the rubbish bin, you can convert them into these stylish and attractive pocket perfume atomizers. Length of the blank required is only 35mm.