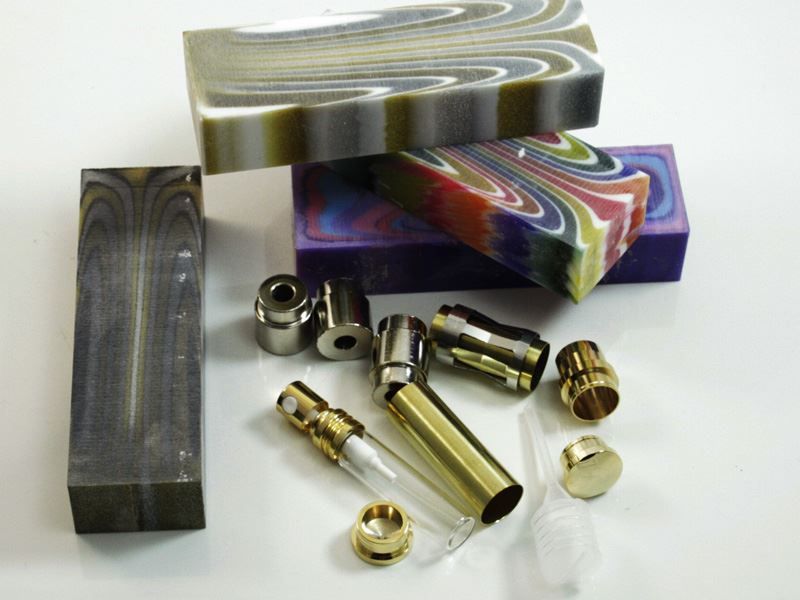 News from the Birds Eye Huon Pine Log. We ended up cutting up over 500m2 of high quality Birds Eye Huon Pine veneer some of which are over 2.4m long. They will make some very nice panels.
Received a shipment from Dayacom this week. The perfume pen and Dayacom pen cases are now all back in stock.
I will be traveling to Vietnam for business next week so I have to make all kits up this weekend.
I will be uploading the Dayacom perfume atomizers, Pocket perfume atomizers and toothpick holders.
As part of the exercise I will turn some of these EU made pen blanks and upload them up for sale as well.