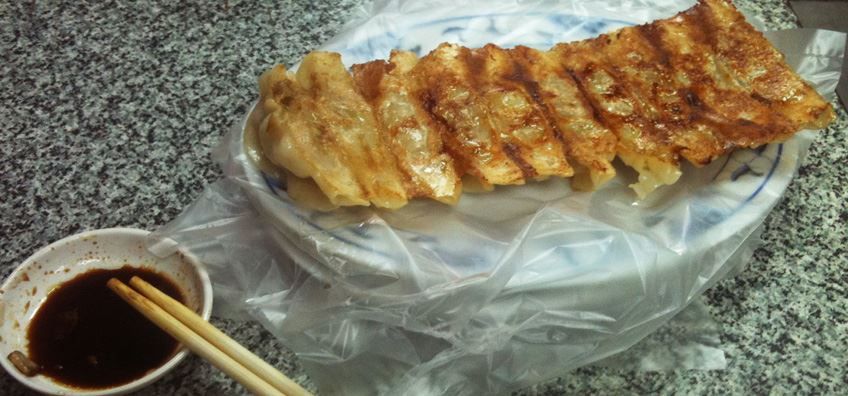 After a days work in the shed turning pens, you end up with a small pile of plastic bags which was used to protect the kits during shipping. I scratch my head and wonder if this is good for the environment.
I file away the larger bag because I know I can reuse them some way in the future. I normally use them as sacrificial pad when I glue up pen blanks. The excess glue drips on the bags, not over the bench and floor. Other things I use them for is for putting the kids lunch money in them, or putting in coins in the same denomination to go to the bank.
I have just come back from Taiwan and China on Monday. On the visit, I went through my to the usual restaurant and ordered my usual favourite dish, pan fried dumplings.
When served it came on a plate which was warped in plastic. It was always served this way, but I never really though too much of it. I looked around the restaurant and saw that everyone else's plate was covered in the same manner. I was beginning to look a bit odd. When paying the bill, I asked the lady boss who was in charge of the joint. She looked at me as if I was stuck in the stone age.
"We use plastic bags over the plates so we don't have to wash the plates. Its cheaper for us to just chuck the bags out rather than wasting water and detergent to wash the plates."
I looked in the bin next to the kitchen, there was three large rubbish bags full of these plastic liners. Goes to show, the little we do at home to save the environment is only a fraction of what goes on in the world.