Description
Product Information
VICMARC Lathe - VL150 V2 EVS
The VL150 V2 EVS (Electronic Variable Speed) provides excellent performance with up to 150% torque on low RPM. This lathe has a powerful 0.75kW motor which allows for spindle speeds from 30-3460 RPM. The full cast iron construction makes this an extremely rigid and high performing lathe. The electronics and switchgear is mounted in a moveable steel box which enables the turner to customise their set up conveniently.
First to introduce MT2, and taper roller bearings on this size lathe. The Vicmarc VL150 lathe is in a class of its own when compared to other midi lathes on the market. The best value feature-by-feature of any midi lathe sold in the world, this lathe is made to last a lifetime. Vicmarc is the midi lathe of choice for those seeking a quality compact lathe.
Features:
Quality steel headstock indexing pin hinged headstock door
Powerful 1hp motor (0.75kW)
Built-in motor cover doubles as shaving and dust chute (See below photo)
Easy to use motor door makes the belt changing faster and easier
Easy to use belt tensioner
Movable switch box allows for a customisable setup
Electronic variable speed with digital display
Forward and reverse function
Tailstock lever can be switched to the front side if desired
Accurately machined and drilled end for adding an optional extension
Dust chute
Inverter mounted onto the door
Screws for mounting inverter
Inverter box has holes for mounting onto the screws located on the door.
Optional Extras:
Adjustable Full Working Height Stand (Part No. V01073)
We also have an Adjustable Full Working Height Stand available. It gives a working height (from floor to centre of the spindle) of 1010mm to 1200mm. The footprint is 600mm Wide x 700mm Long.
Specifications:
Maximum Spindle RPM at each Pulley step.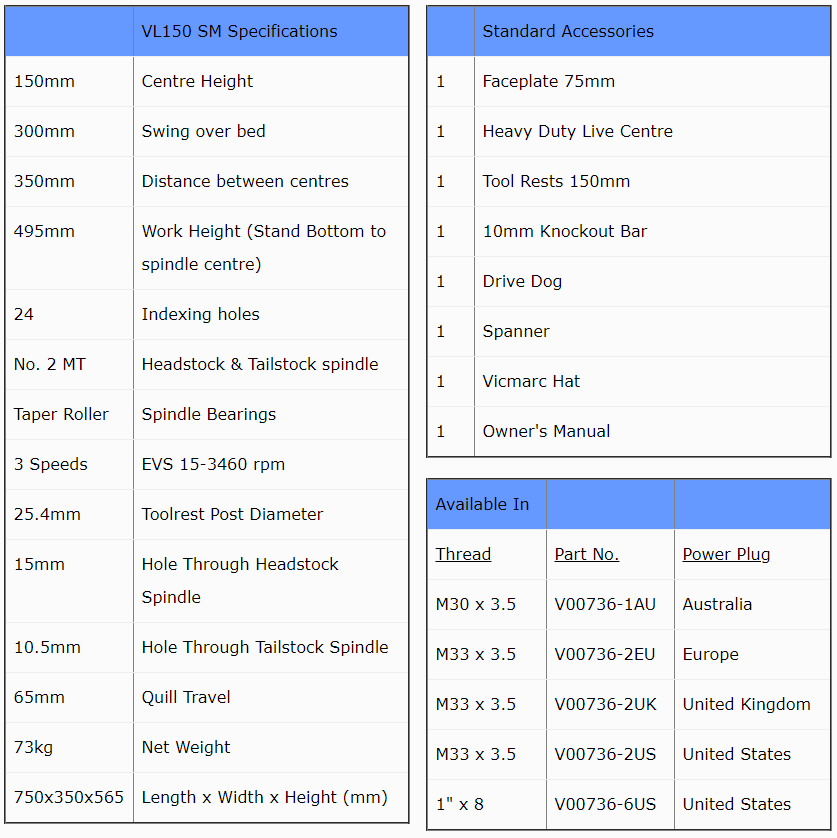 Prices are EXW. All Vicmarc Lathes are made to order and can take up to 4-6 weeks from the date the order is placed to be shipped.
Trusted By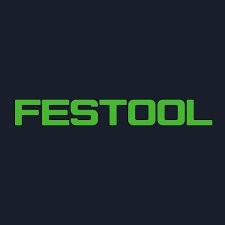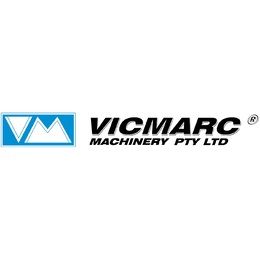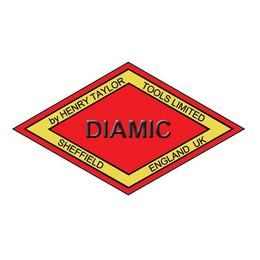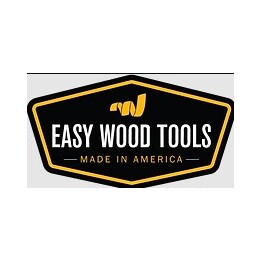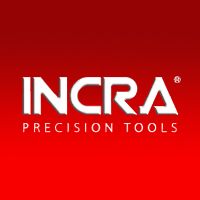 Australian Owned and Operated
We are a small operation specialising in servicing the needs of woodturners and woodworkers in Australia and around the globe. With a small team of friendly staff we are ready to help you with your woodworking needs. Orders can be placed over the phone, online or you can pop into the shop to make your purchase...Read more