Description
Product Information
VICMARC Lathe - VL300 SHORT SM EVS
The VL300 Short Stand Mount EVS (Electronic Variable Speed) lathe is the little brother to the VL300 SM EVS 2.2kW lathe. It comes with a powerful 1.5kW motor (2HP).
The electronic variable speed drive gives up to 200% torque on low rpm. The three-step pulleys provide 3 ratios 1:1 for small to medium size work; 1:1.5 for medium to large work; and 1:3 for large work. The lathe is fitted with all control buttons (inlcuding reverse) on the stand below the headstock for easy access.
The cast iron lathe is mounted on a 4mm thick steel plate stand, which has been designed with a 700mm wide footprint for stability and rigidity.
All VL300 lathe models accept an extension bed at either end of the bed. A 500mm or 1000mm bolt on extension bed is available and multiple extensions can be added on.
Note: with 1000mm extension bed you will require an extension bed leg.
New Features:
Precision machined face on both ends of the bed for bolt on extension bed or swing away tailstock support.
Digital speed readout located below the headstock that displays the actual spindle RPM.
indged headstock door for ease of use and a new ergonomic toolrest.
Remote magnetic switch box can be fitted as an optional extra.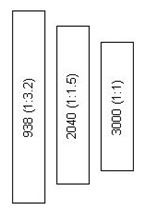 Maximum spindle RPM at each Pulley step.
This model lathe can also be fitted with a mushroom twist stop bottom and additional limit switches on the headstock and motor doors making it comply to regulations for lathes in schools; Part No. P01115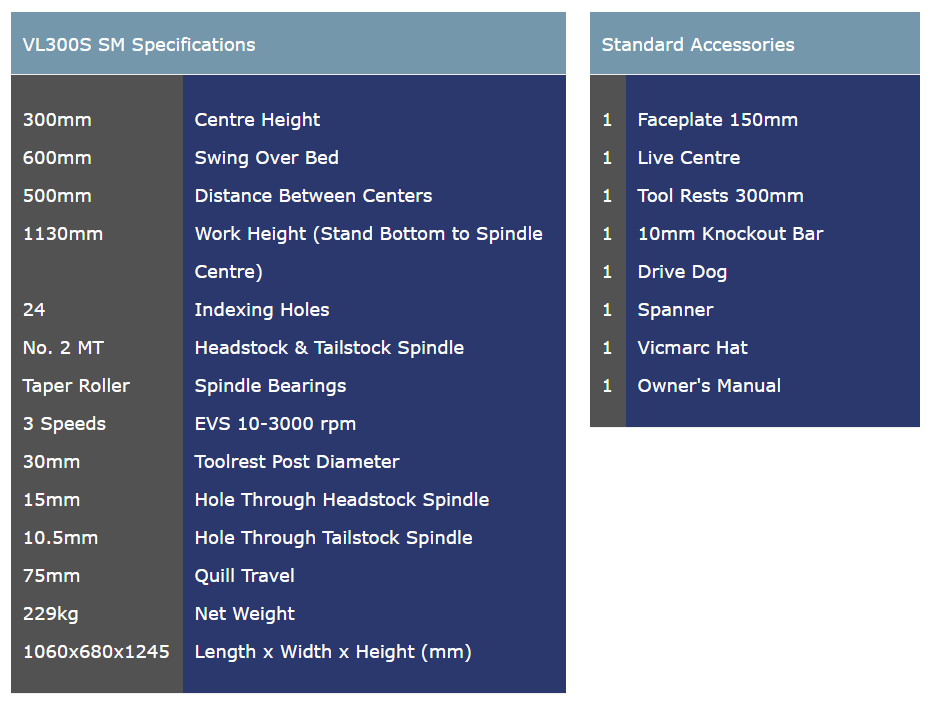 PLEASE NOTE:
Please contact us for shipping costs. The cost does not include the freight charge.
Trusted By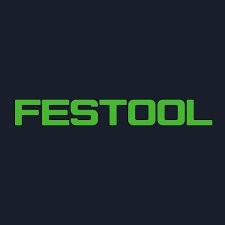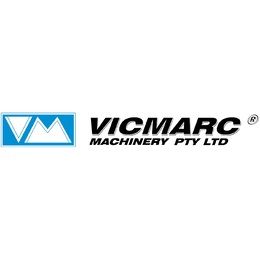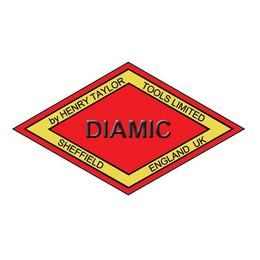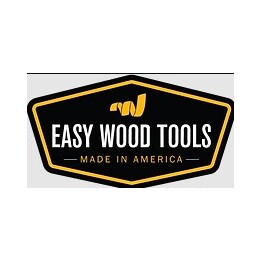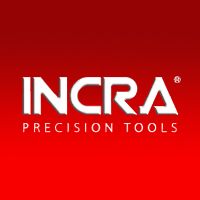 Australian Owned and Operated
We are a small operation specialising in servicing the needs of woodturners and woodworkers in Australia and around the globe. With a small team of friendly staff we are ready to help you with your woodworking needs. Orders can be placed over the phone, online or you can pop into the shop to make your purchase...Read more