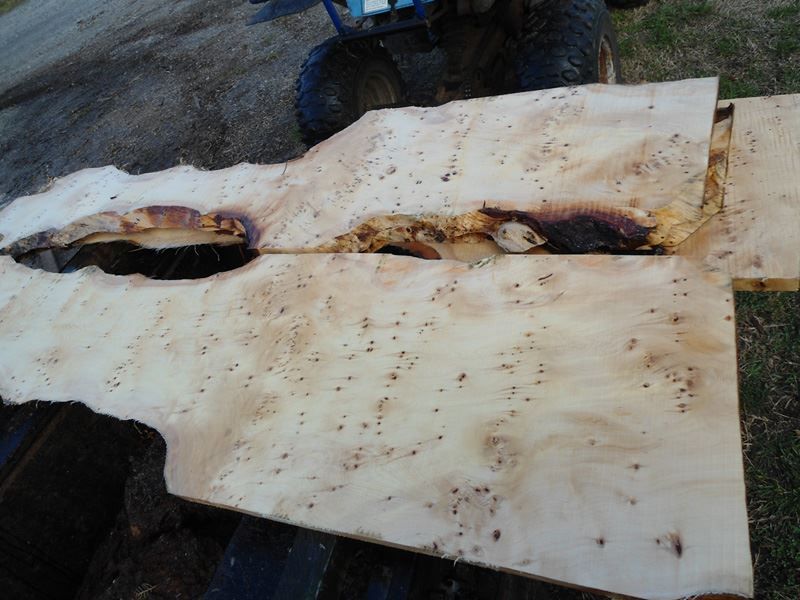 We started to slowly peel back the layers 23mm at a time and flipping the log around once each side was ready.
Cutting the boards back produced some really highly figured boards beautiful for boxes and cabinet doors - not to mention the most amazing pen blanks that you will be able to buy.
I was really impressed with the log. Birds eye figure was appearing in places that we were not expecting. The figure was appearing on the top half of the log which was a great surprise.
As you can see on the top photo, its knock you socks off timber. I have not seen stuff like this before.
The photo below will be cut into veneer flitch that we will be send to the veneer slicing plant. The Veneer plant can only cut 10" (250mm wide) so we have to break the flitch down further which is such a pity.