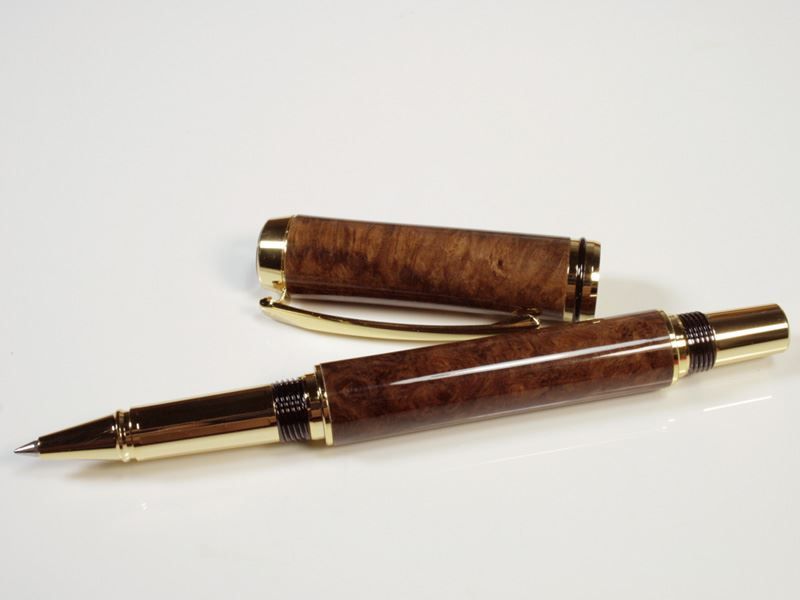 Baron II pen kit.
These pen kits are my best sellers, both as pen kits and as finished pens in the galleries.
I selected a dark piece of burl Coolabah. Didn't look like much of a blank until I started turning it.
There was a big hole in the blank that didn't show up until it was time to start sanding.
I patched the hole with a bit of sawdust and thick CA glue.
The colours started to jump out at me as I started to apply the CA finish. Coolabah is always a favourite of mine.
Hard and easy to turn with a nice smell which always reminds me of my workshop. Sanded to 400 grit, 20 thin coats of CA.
Then sanded to 12,000 MM, brasso and Automotive polish and wax. Very happy with this pen.
All I have to do now is to match a letter opener to it.
As always, thanks for any suggestions or comments. Timberbits.